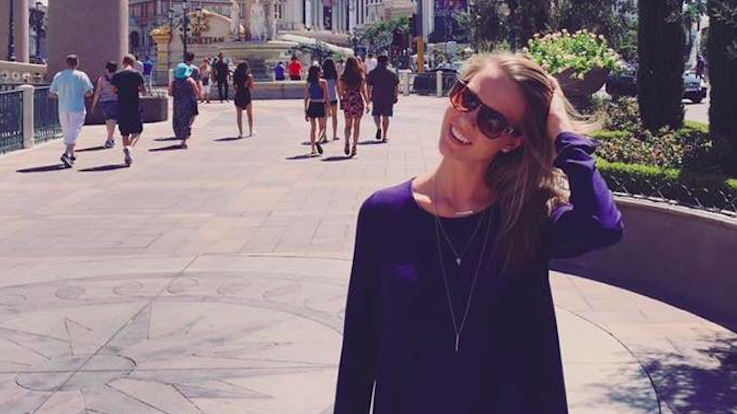 The Alabama Crimson Tide survived a tough matchup against the Ole Miss Rebels this past weekend, coming out on top 48-43 and narrowly dodging a third straight loss to their SEC foe.
But before the game even started, An Alabama couple made a mistake that almost caused them to miss most of the action. In fact, if the daughter of a well-known Mississippi politician had not come to their rescue with a random act of kindness, they probably would not have been able to see the game at all.
The wife explains what happened in a Facebook post via Oxford Eagle
"I would like to share a heartwarming story that happened to us this weekend. Saturday, we put on our Alabama gear, loaded up on a chartered bus, and headed to Oxford with other Bama and Ole Miss fans for the big game. After an hour or so of visiting friends in the Grove, K*** and I realized that we had left our game tickets on the bus, which was now parked at WalMart.
"We were able to get in touch with an Uber driver but could not figure out how to reach him as campus police pretty much blocked the whole campus from outside traffic. We were standing in the rain and trying to figure out what to do when a sweet Ole Miss student noticed us in disarray. She said that she was about to go babysit and offered to give us a ride to WalMart and back again to campus.
"I was almost in tears at the gesture of this nice young lady! She ran to her car (in the rain) to come back and get us while we stood under the awning of her dorm. As she was turning back in to pick us up, I noticed that she had a National Guard tag on her car. I asked her if her parents were in the NG, and she said that her dad was in the ANG and his name was Stacey Pickering.
"She asked if I knew him, which of course, I do. Not only is he a chaplain in the ANG, he's also our State Auditor. Acts of kindness like this just go to show that some young men and women are being raised right, and despite the fact that we were wearing the opposing team's colors, she was still willing to help us.
"Hats off to Stacey Pickering and his wife for doing a stellar job in raising this sweet young lady. She is truly a blessing!"
Don't miss out!  Subscribe today to have Alabama's leading headlines delivered to your inbox.