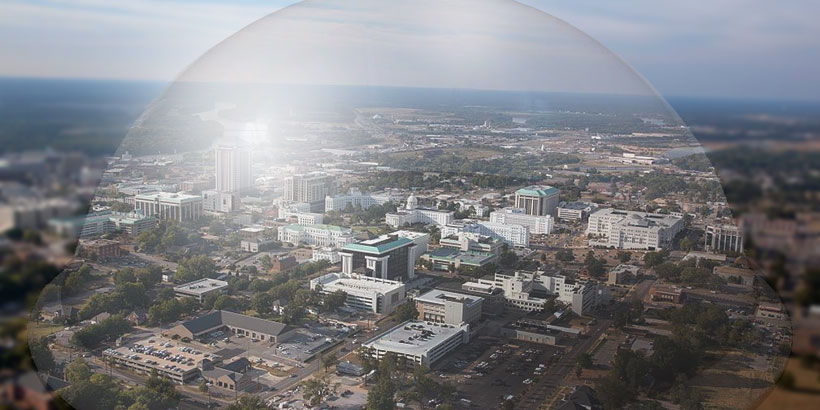 By State Senator Greg Albritton
All too often, the professional bureaucrats in Montgomery ignore the people in rural Alabama. The recent closure of driver's license offices in our rural counties across the state is just another example of these Montgomery bureaucrats sticking it to rural folks.  
On October 1st, the Alabama Law Enforcement Agency (ALEA) – an agency the Legislature created several years ago to consolidate the Department of Public Safety and other law enforcement functions – announced the closure of thirty-one driver's license offices, many of which are in our rural counties such as Washington and Escambia. ALEA has said the closures were necessary because its funding was cut by $11 million.
It is true that the state budget passed a couple of weeks ago cut ALEA's funding. In fact, this compromise budget required most state agencies to trim costs by 1% to 5%. These small cuts were necessary to keep government growth under control.
However, in ALEA's case there are no reductions in available funds for 2016.
In February of this year, ALEA, on its own claimed authority, initiated an increase of $12.75 on each and every driver's license renewal in the state. This fee increase results in an estimated annual take from the citizens of Alabama of $12.7 million in additional funds.  This increase goes directly to ALEA, not to the General Fund budget.  Hence, the Legislature's General Fund budget reduced funding to ALEA by $11 million, on the principle that the taxpayers were now burdened with an additional tax by this (independent) bureaucracy.
So ALEA will have $1.7 million available in additional funds for 2016. But even if this were not the case, the budget passed by the Legislature required that all reductions due to funding cuts were to occur first in the bloated bureaucracies of Montgomery.
Why did the Legislature put this restraining language in the budget? Because Governor Bentley and others have repeatedly used fear-mongering rhetoric to describe the effect cuts would have on state services as they tried to build support for a $541 million (or whatever the chosen figure) tax hike.
After the Legislature passed the General Fund budget, Governor Bentley actually praised the budget and promptly signed it into law.  Soon after signing though, the Governor reversed himself and argued that the restraining language in the budget was unconstitutional. He asked Alabama's Supreme Court to weigh in on the matter, but the Court declined.
I am disappointed that Governor Bentley has used, and continues to use, state agencies as part of his political push for higher taxes on the people of Alabama.
I am frustrated that ALEA has chosen to close thirty-one driver's license offices in rural counties across the state, even though ALEA has a net increase of $1.7 million.
To solve an artificial problem that Governor Bentley has created and ALEA has exacerbated, I have written and will submit a bill in the 2016 legislative session that requires ALEA to provide driver's license testing in every county in Alabama on a monthly basis. But my real hope is that ALEA will reverse its decision in the intervening time and reopen the thirty-one crucial, rural driver's license's offices.
The citizens of rural Alabama deserve the same state services as people living in Mobile, Birmingham, Tuscaloosa, or Montgomery. I hope that Governor Bentley will stop using state agencies to advance his political agenda and will work with the Legislature for the good of the entire state.
---
Senator Greg Albritton represents Senate District 22, which is comprised of all or parts of Choctaw, Clarke, Washington, Monroe, Mobile, Conecuh, Escambia, and Baldwin counties, in the Alabama Senate. You may reach him at greg.albritton@alsenate.gov or at (334) 242-7843.