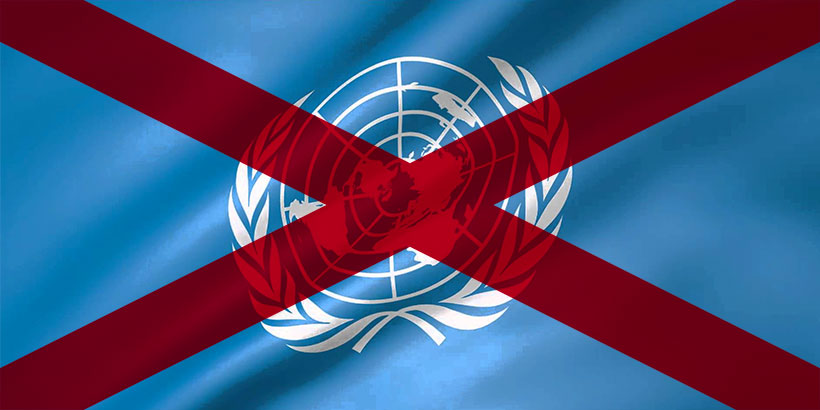 On November 8, 2016, the citizens of The United States will elect a new president. As the Secretary of State and the chief election official of our state, I am charged to lead our team members and designated county elections officials for the state of Alabama as we prepare to hold an election with what we expect to be the highest general election turnout in state history, while making every effort to secure the future of our nation through this election.
On Wednesday, an opinion piece titled "The UN is sending foreign 'election observers' into Alabama. They must be stopped." was posted on Yellowhammer. The author of the piece expressed concern regarding potential visits to our state in an official capacity from election observers from the Organization for Security and Cooperation in Europe (OSCE). This group has worked for years to democratize nations across Europe and Asia from their former socialist and communist eras.
Based on my reading of the editorial opinion, there appears to be a misunderstanding related to Alabama state law, which prevents election observations from external entities. Specifically, in section 17-8-7 in the Code of Alabama, which reads, "Each watcher shall be a resident and qualified elector of the State of Alabama."
At this point it would be appropriate to note that since the law has not been changed, neither this group or any other group that is from outside the state of Alabama will be granted permission nor has the authority to observe our elections or participate in our elections in any capacity whatsoever.
In July, I attended the National Association of Secretaries of State conference in Nashville. Following a presentation from U.S. Ambassador Daniel Baer, I visited with and was subsequently invited by a team from the OSCE to deploy in September on a mission to observe elections in the Russian Federation and to have Alabama participate in the observation process as well. My team and I reviewed what observation would consist of and quickly determined that this was not something that would be permissible in our state. That is to say the OSCE will not be allowed in the state of Alabama. We communicated that information with them.
I will, however be deploying with my Deputy Chief of Staff and Communications Director, John Bennett, to the Russian Federation to observe and work to help provide for safe and credible elections in the Russian Federation.
Make no mistake that foreign election observers are not allowed and will not be permitted in our state under current Alabama law.
Further, the intent of these observation initiatives, like the one that John Bennett and I will be participating in, is to provide understanding and learning experiences for election officials to take back to their home countries.
It is clear to me from this opinion piece that whatever is being suggested is not only misguided but lacks any basis in fact. The OSCE is an international institution that has worked for over 40 years to promulgate democracy, of which protecting the very integrity of the elections process is our most important job as elected officials.
As Alabamians and Americans you are not and will not be asked to, "surrender our sovereignty and our God-given constitutional rights," by anyone.
Thank you for giving me the privilege to serve as your secretary of state.
---
John Merrill serves as Alabama's Secretary of State
Don't miss out!  Subscribe today to have Alabama's leading headlines delivered to your inbox.