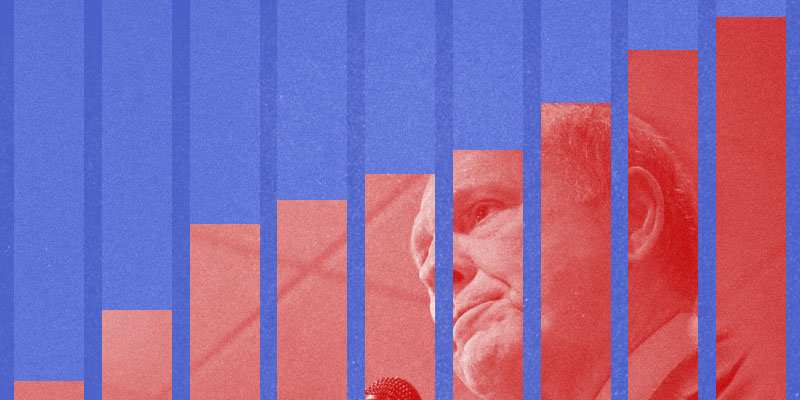 Depending on who you ask, Republican U.S. Senate candidate Roy Moore either has a five or six point lead in his race against Democrat Doug Jones in the December 12th contest. The race has gained intense national scrutiny since multiple women have accused Moore of various forms of sexual misconduct.
"JMC Consulting's poll shows two things: The Trump/Republican base has come home to Roy Moore in recent weeks, and allegations of sexual misconduct have not been shown to have had a material impact on the trajectory of the race," JMC Consulting's John Couvillion said.
Why this matters: If Jones cannot maintain Democrat fervor for more than two weeks and continue to suppress potential Moore voters, he stands very little chance of defeating the Republican candidate one-on-one.
The details:
— A generic Republican would still do better than Moore vs. Jones.
—Moore has eviscerated Jones' short surge in the polls after the sexual misconduct allegations surfaced.
— It appears there are very few Moore voters who sat they are going to cast a ballot for Jones, most appear to have switched from Moore to undecided or write-in.
— Alabama congressmen Mo Brooks and Bradley Byrne have publicly announced their support for Moore, while Senator Richard Shelby cast a write-in for an "distinguished republican".
— Write-in candidates received four points in this poll, which is not enough to play a spoiler role.
Don't miss out!  Subscribe today to have Alabama's leading headlines delivered to your inbox.