Rep. Ed Henry declares candidacy for Alabama's U.S. Senate seat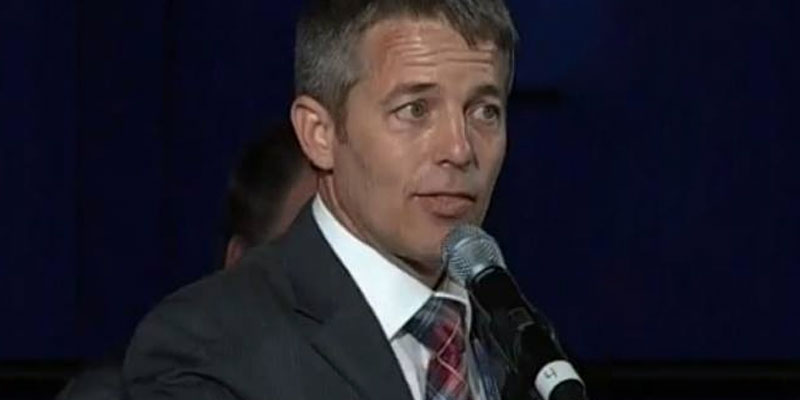 Rep. Ed Henry (R-Hartselle) declared on Tuesday that he intends to run for Alabama's contested U.S. Senate seat in the upcoming special election. Originally scheduled by former Gov. Robert Bentley (R) to take place in 2018, Gov. Kay Ivey (R) moved the election up to this December in compliance with state law.
RELATED: Alabama special election for U.S. Senate seat moved up to this year
Henry led impeachment efforts against Bentley in Montgomery from the very beginning of the former governor's scandals. He, along with Craig Ford (D-Gadsden), introduced the original articles of impeachment that alleged that Bentley was neglectful, corrupt, and incompetent.
While many backed down in their pursuit to hold Bentley accountable, Henry never backed down and constantly remained on the forefront of impeachment efforts. However, as a devout Christian, Henry has longed hoped that the governor will find reconciliation with God and his family.
RELATED: A Profile in Courage: Rep. Ed Henry's Stand for Justice Fighting Bentley's Corruption
On today's edition of Yellowhammer Radio, Henry explained that he felt God is calling him to run for the Senate to represent the people of Alabama. "I don't know about draining the swamp, but I have found out that if you throw some dynamite in the swamp, the bottom-dwellers tend to float belly-up," he said.
However, he said he's not getting into this race to make friends; especially with new campaign rival Sen. Luther Strange (R). In Henry's eyes, Strange is not capable of helping President Trump drain the swamp, as he is a political lobbyist at heart.
Before resigning as part of a plea deal, Bentley appointed then-state Attorney General Luther Strange to fill the Senate seat vacated by U.S. Attorney General Jeff Sessions (R). Strange has also declared his intention to run to keep his new seat.
Henry has served in the Alabama House of Representatives as one of its most outspokenly conservative members since winning his seat in 2010. In his six years in the legislature, Henry has sponsored numerous conservative bills, such as those protecting the right to life and the Second Amendment.