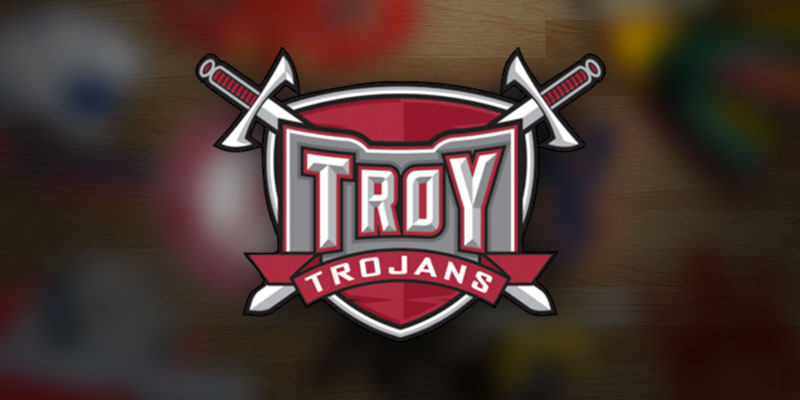 There are only five athletic departments in the United State that can boast about getting into the NCAA Tournament in both women's and men's basketball and winning a bowl game this past year. The Troy Trojans join Kansas State, Miami, Florida State and Baylor as the only teams to do all three.
The Troy football team compiled a 9-3 record this past season, which included a mere six-point road loss to the eventual national champion, Clemson, and a defeat of Sun Belt champion Appalachian State. The Trojans received a bid to play in the Dollar General Bowl in Mobile, where they bested the Ohio Bobcats 28-23. Neil Brown has done an outstanding job there. In only his second season, he took his team from 4-8 to 10-3, and there is no sign of the success stopping there. Another exciting season awaits Troy this fall, including a trip to LSU.
More recently, the Trojans' men's basketball squad ended the regular season with a 19-14 overall record, and then they won the Sun Belt Tournament. That gave them an NCAA Tournament berth as a 15-seed, where they fell short against second-seeded Duke 87-65. Coach Phil Cunningham is in his fourth season and is clearly taking that program where it needs to go.
The Trojans' women's basketball squad were also impressive, putting together a 19-10 regular season record before winning the Sun Belt Tournament and clinching an NCAA berth. As a 15-seed in the big dance, they were defeated in the first round by eventual Final Four and title game participant Mississippi State.
MSN recently ranked the top 24 football and basketball team combinations in the United States. Out of 130 schools, Troy was 24th. Trojans athletics is clearly on the rise. It would not be at all surprising to see all three programs pull this off again next year.
---
Editor's note: An earlier version of this story stated that Troy was one of five programs to win a bowl game and get a team into the men's basketball tournament. It is actually one of five to get teams into the men's and women's tournament and win a bowl game. We apologize for the error.
Don't miss out!  Subscribe today to have Alabama's leading headlines delivered to your inbox.