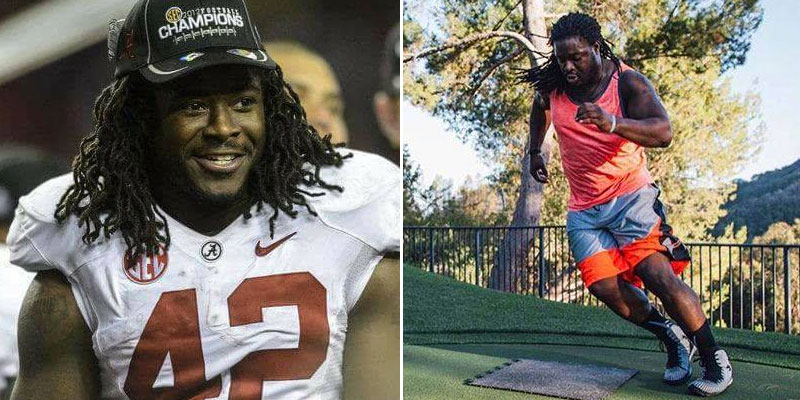 In the NFL, losing weight or maintaining a certain weight can be a pretty lucrative proposition. For former Crimson Tide turned Seattle Seahawks running back, Eddie Lacy, holding a certain waistline is literally paying off.
Lacy signed with the Seahawks earlier this year as a free agent. Since Lacy has struggled with keeping his weight down in the past, the Seahawks decided to add incentives to his weigh-in goals. The goal at this weigh-in was 255, and according to ESPN NFL insider Adam Schefter, he met that goal with two pounds to spare. Lacy checked in at 253 pounds. Keeping it under 255 pounds earned him $50,000.
According to a report by Pro Football Talk, Lacy has seven weight clauses in his contract. In June, he has to weigh 250 pounds. And in August, he needs to be down to 245. The total value of his one-year deal with Seattle is $4.25 million.
In his entire NFL career, Lacy has run for 3,535 yards and 23 touchdowns. Last year, he only played in five games. This will be a pivotal season for Lacy, as it is his fifth year in the NFL. With all of the wear and tear, the career of a running back in the league fluctuates from two to four years. So while the weight clauses and incentives might seem a bit extreme, they could end up being very key for Lacy and the Seahawks' offense this season.
Don't miss out!  Subscribe today to have Alabama's leading headlines delivered to your inbox.