Oliver Robinson Pleads Guilty to Bribery Charges For Resisting EPA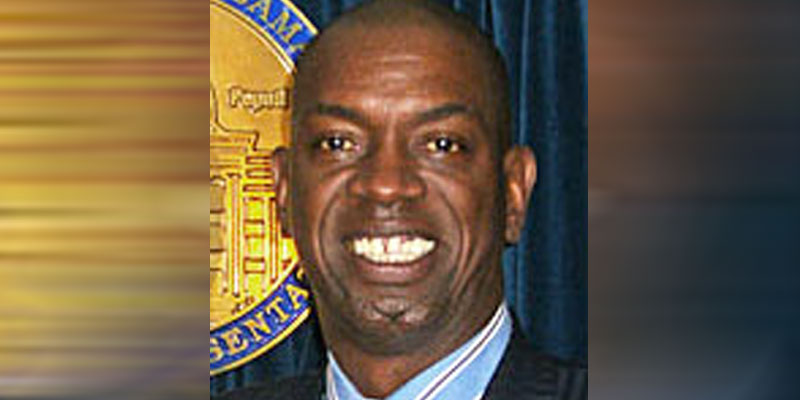 Former Alabama legislator Oliver Robinson entered a guilty plea in federal court yesterday of accepting bribes from a Birmingham lawyer and an Alabama coal company in return for opposing EPA actions in north Birmingham.
Related: Former Alabama Lawmaker Enters Plea Bargain With U.S. Attorneys on Bribery and Fraud Charges
Robinson (57) retired from his position as a state representative from Birmingham last year after allegations of these crimes. Yesterday, he pleaded guilty before U.S. District Court Judge Abdul K. Kallon to charges of conspiracy, bribery, fraud, and tax evasion. The U.S. Attorney's Office charged Robinson with accepting a contract on behalf of a foundation he controlled and a Birmingham law firm, Balch & Bingham, that paid him to resist EPA's expansion of a Superfund site in north Birmingham.
As we reported in June, the EPA designated a portion of North Birmingham as a Superfund Site in 2013 after soil samples uncovered elevated toxin levels containing arsenic, lead, and benzo(a)pyrene. The EPA then notified five companies that they could potentially be responsible for the pollution, including ABC Coke, a division of the Drummond Company. Commonly known as the 35th Avenue Superfund Site, the polluted area would require millions of dollars in clean up costs and fines from responsible parties. In 2014, the EPA sought to expand the site to include more Birmingham neighborhoods and proposed adding it to its National Priorities List. This move would mean millions more in clean up costs.
Court records indicate that in 2015 and 2016, a Balch & Bingham employee listed as "Attorney #1"  and a Drummond executive listed as "Employee #1" allegedly paid Robinson $360,000 through the organization for his efforts to resist the EPA and influence the people in his district to do the same.
In addition to the bribery charges, Robinson pleaded guilty to two counts of wire fraud for spending $17,783 of campaign contributions on personal items. He also pleaded guilty to tax evasion for the 2015 calendar year. The maximum penalties for Robinson's charges are as high as 100 years in prison and over a million dollars in fines. His plea agreement lowers both, but the actual time Robinson will behind bars likely depends on his continued cooperation with prosecutors in the next few months. He's scheduled for sentencing on December 7 and remains free on bond.