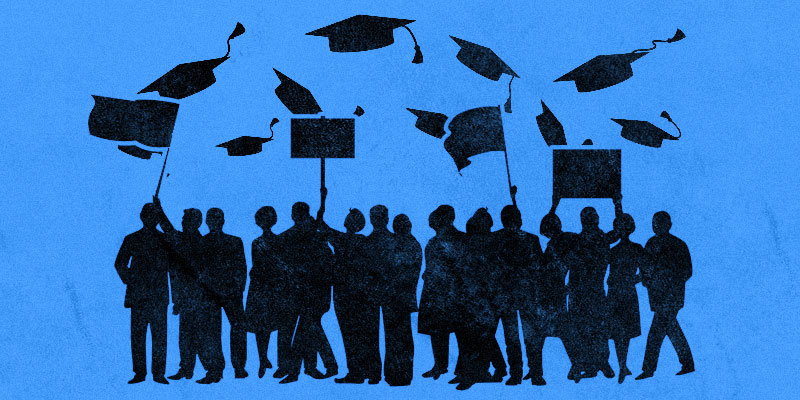 The prestigious scholarship program Rhodes Trust announced its 32 scholars for 2018 on Sunday and around half of the scholars are aspiring social justice activists.
The scholarship winners have conducted research on Black Lives Matter, gun control, and climate change and done activism on issues ranging from the Ferguson protests to gender-neutral bathrooms on campus, according to biographies published by The Associated Press.
Tania N. Fabo, a Harvard College human development and regenerative biology major, believes that race "is the emperor of all maladies, disadvantaging groups and limiting their ability to achieve their full health potential." Samarth Gupta, the second of four Harvard Rhodes winners, focused his senior thesis on "how increased access to health care contributes to community housing stability," according to the biographies.
University of Pennsylvania senior Christopher J. D'Urso is passionate about increasing consumer protection. Thamara V. Jean of Hunter College wrote her thesis on Black Lives matter and has also studied black nationalism, Afro-pessimism, and black optimism. "Her interest as a social activist is to change destructive societal narratives and philosophical traditions that bring about barriers rather than common understanding," her bio says.
Jean is far from the only Rhodes winner with an interest in race studies. Hazim Hardeman of Temple University researches race and politics, critical pedagogy, and African-American intellectual history, striving to "arriv[e] at truth through letting suffering speak." Emory University's Chelsea A. Jackson, who analyzes prosecution through a racial lens, spearheaded her school's Racial Justice Initiative and co-founded its Black Students United chapter. Similarly, Camille A. Borders of Washington University has performed police brutality activism both on campus and off at the 2014 Ferguson protests.
Transgender student Calvin Runnels of Georgia Institute of Technology studies biochemistry and co-chaired the school's LGBT+ action committee. Runnels worked to spread gender-neutral bathrooms on campus. Two more scholars, the University of Michigan's Nadine K. Jawad and Washington University's Jasmine Brown, work to increase diversity and representation of certain groups in STEM. The University of Alaska-Anchorage's Samantha M. Mack is also passionate about feminism and equity and the University of Dakota's Joshua T. Arens led an initiative to label the school a sanctuary campus.
Stanford University student Madeleine Change supported racially charged Yale University and University of Missouri protests and thinks there is a "problem" when a group is "overwhelmingly white and doing nothing to address it."
Aside from the social justice activists, Rhodes winners had rather apolitical backgrounds, showing little to no signs of conservative or libertarian worldviews. The Daily Caller News Foundation reached out to Rhodes Trust concerning whether the diversity of its winners extended to their viewpoint, but received no comment in time for publication.
Ten black students won the 2018 Rhodes scholarship, compared with eight white students.
Content created by The Daily Caller News Foundation is available without charge to any eligible news publisher that can provide a large audience. For licensing opportunities of our original content, please contact licensing@dailycallernewsfoundation.org.
Don't miss out!  Subscribe today to have Alabama's leading headlines delivered to your inbox.