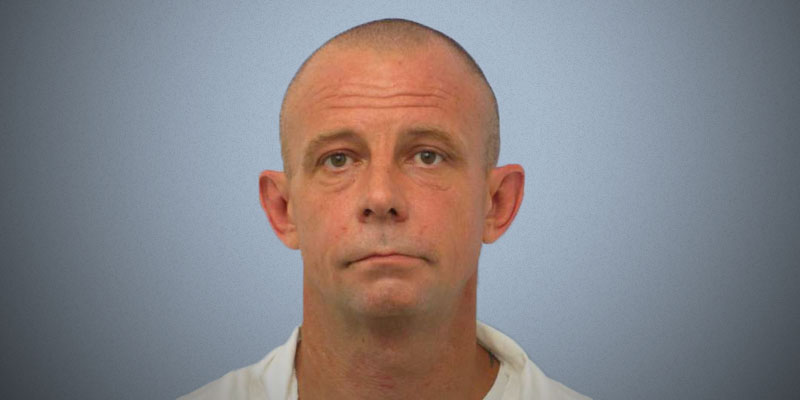 In an important act of justice, The Alabama Court of Criminal Appeals upheld the capital murder conviction of Gary Lee Poisel last week, just before the Memorial Day weekend. The 45- year-old from Amarillo, Texas will now be imprisoned in Alabama for the rest of his life for the heinous crimes he committed in 1999.
As the Press Democrat reported in 2013, Robert "Bob" Nelson, a family man from Petaluma, Alabama was a long-distance truck driver who was hauling frozen chicken to Florida on July 2, 1999. Sometime on that fateful day, Mr. Nelson happened upon Gary Poisel and his girlfriend Johnna Gray, who were hitchhiking along Interstate 85. He gave them a ride and later that evening Mr. Nelson parked his rig at a convenience store and fell asleep. When Johnna Gray went into the store to buy beer, Poisel attacked Nelson as he slept, stabbing him in the neck, chest, and back until he died. When Gray returned, Poisel told her what he'd done and the two drove away, eventually dumping Mr. Nelson's body over an I-85 guardrail some 20 miles outside Montgomery. Only the bedding from Nelson's sleeper compartment was found at the scene, but his blood-stained truck was eventually located at North Georgia truck stop when the rotting chicken inside the trailer attracted attention. There, investigators collected physical evidence, including DNA samples, but at the time no matches were found in police databases and the case went cold.
Many years later, agents from the Alabama Bureau of Investigation were notified that the FBI's databases had a hit. The DNA from the scene was matched to Poisel, who by then was a "frequent flier" in the criminal justice system. Gray's DNA was also matched to the scene and she pled guilty to manslaughter and was sentenced to a 15-years. In exchange for a lesser sentence, she testified against Poisel and in October 2016, he was convicted of capital murder and sentenced to life in prison without parole.
His attorneys appealed the ruling and the Attorney General's Criminal Appeals unit argued to affirm the conviction before the Alabama Court of Criminal Appeals. Friday, Attorney General Steve Marshall announced that Gary Lee Poisel's conviction was upheld and applauded the work of Assistant Attorney General Kristi Wilkerson for ensuring justice for Mr. Nelson's family and the citizens of Alabama in this horrendous case.
Don't miss out!  Subscribe today to have Alabama's leading headlines delivered to your inbox.