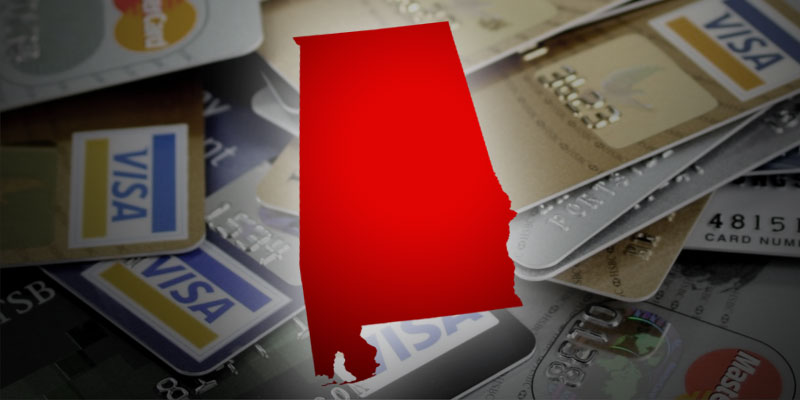 (Montgomery) – Eunises Llorca-Menses (30) of Naples, Florida was found guilty by a federal jury for her role in a multi-state scheme to steal debit and credit card information from gas pumps using skimming devices.
A. Clark Morris, acting U.S. Attorney General for the Middle District of Alabama and Steve Marshall, Attorney General for the state of Alabama, announced the guilty verdict. The conviction follows a successful investigation by the Ozark Police Department, the Alabama Attorney General's Office, the United States Secret Service, and the Baldwin County Sheriff's Office.
Attorney General Marshall said in a news statement:
"This conviction should send a strong message to debit card skimmers seeking to target unsuspecting Alabamians: you will be caught and brought to justice. Special thanks to agents of the Alabama Attorney General's Office, the U.S. Secret Service, the Ozark Police Department and the Baldwin County Sheriff's Office for their teamwork in quickly uncovering this multi-state electronic crime spree and capturing the criminals, and to the U.S. Attorney's Office for the Middle District of Alabama for this successful prosecution."
Llorca-Menses and her co-conspirator Reiner Perez-Rives (34) were charged with conspiracy to commit wire fraud and aggravated identity theft in February. Perez-Rives pleaded guilty to identity theft charges in July.
The elaborate scheme called for the two conspirators to rent vehicles and ravel between Florida, Alabama, Tennessee, and Virginia. The pair would visit several gas stations along the way and install skimming devices inside gas pumps. The devices allowed them to collect customers' credit and debit card information, which was then used to activate or reactivate credit, debit, or gift cards. The two would then make unauthorized cash withdrawals at gas stations and go on a spending spree with the stolen cards.
Law enforcement officials uncovered the scheme after multiple reports of unauthorized debit card transactions. The various agencies involved in the investigation worked with several financial institutions to discover that many of the victims had used their cards at the same gas station in Ozark. Upon searching the station, they found a Bluetooth-capable skimming device installed on a gas pump. The Bluetooth technology allowed the conspirators to collect customers' information from up to 30 feet away.
Llorca-Meses and Peres-Rives were arrested on December 21, 2016. At the time of their arrest, they were in possession of 39 cards that had been re-encoded with stolen information, and an additional 317 gift cards. A key to gain access to the inside of a gas pump was found in Llorca-Menses' purse. Officers also found devices similar to the one found at the Ozark gas station.
Acting U.S. Attorney Morris described the difficulty for an average person to identify a skimming device. However, he assured the public that "while the crooks may be getting smarter, law enforcement continues to work hard to stay a step ahead."
The Attorney General advised customers to pay inside or use pumps that are visible to store employees or security cameras to avoid becoming a victim to this type of fraud. Scammers usually target pumps that allow them to tamper with them undetected. Citizens are also encouraged to routinely check their credit and debit card balances and search for any unusual transactions. Early detection is key in stopping these crimes.
Llorca-Menses and Perez-Rives face a maximum sentence of 3o years in prison and must pay restitution to their victims. Their sentencings are set to take place within the next few months.