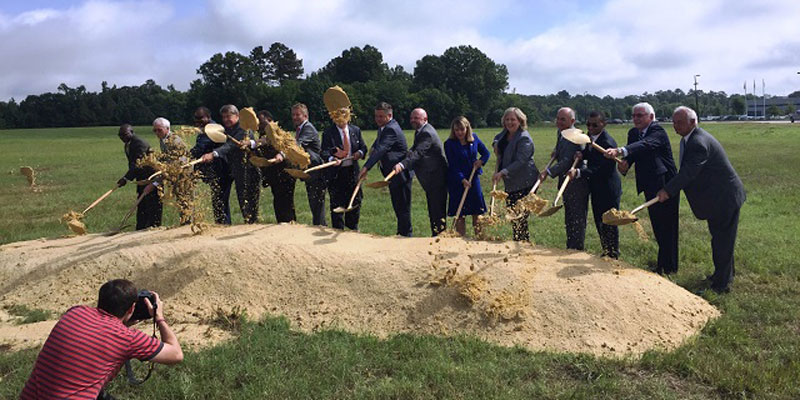 By Jerry Underwood
Montgomery officials said the area attracted $411 million in new capital investment in 2016, with a lion's share of that total coming from existing businesses.
Led by significant investments from companies such as Alfa, Baptist Health and Jackson Hospital, existing businesses announced plans for $319.7 million in new investment in the Montgomery area in 2016, officials said.
"These companies are creating jobs, driving innovation and expanding opportunities in our community," said Bruce Crawford, board chairman of the Montgomery Area Chamber of Commerce.
Jobs tied to new investment and expansion projects in the Montgomery area totaled 1,940 for the year, with slightly more than 1,500 of those jobs being created by existing businesses, according to a Chamber tally.
The Chamber highlighted the growth plans of existing businesses recently with a "Success Starts Here" bus tour that included stops at Alfa, Baptist Health and Jackson Hospital. Together, these three accounted for nearly $124 million in announced new investment, along with 320 jobs.
"It's always exciting when we announce new industries, but what is just as exciting is that time and time again we find ourselves announcing the growth and expansion of our existing industries," Mayor Todd Strange said.
Montgomery also benefited from new projects in 2016. German auto supplier Gerhardi announced plans to invest $37.9 million and create 235 jobs in the city. The plant will be Gerhardi's first in the U.S. and a significant addition to the automotive cluster growing from the $1.8 billion Hyundai auto assembly plant.
"With our city, county and business leaders continuing to work together, there's no limit to what we can achieve," Montgomery County Commission Chairman Elton N. Dean Sr. said.
This story originally appeared on the Alabama Department of Commerce's Made in Alabama website.
Don't miss out!  Subscribe today to have Alabama's leading headlines delivered to your inbox.