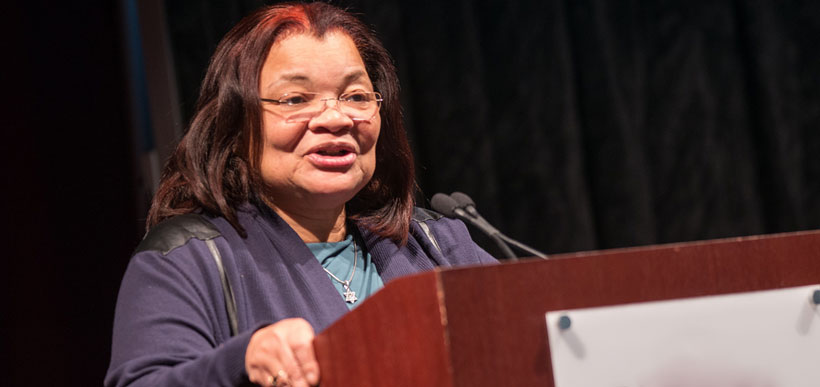 SELMA, Ala. — Dr. Alveda King, Martin Luther King Jr.'s niece, along with other prominent African American pro-life leaders are marching across the Edmund Pettus Bridge in Selma this weekend in an effort to bring attention to what they say are the illegal activities of a local abortion provider.
Alabama law requires any physician who performs more than 9 abortions a month to retain a special license. According to the coalition of pro-life groups marching this weekend the Central Alabama Women's Clinic, led by Dr. Samuel C. Lett has not done that.
Catherine Davis of the National Black Pro-Life Coalition says the Alabama Department of Health is giving Dr. Lett a "free pass" to provide abortions without the proper licensing.
"He has preyed, likely for years, mainly on poor, black women who feel they have no options," Davis said. "While the state stands back and allows Lett to do as he pleases, the black women of Selma are left to carry the injuries and sorrow that so frequently accompany abortion. They have absolutely no protection from the state."
"Overwhelming evidence collected by Life Legal Defense Foundation, CEC For Life, and Operation Rescue showed Lett's facility to be willing and ready to schedule any number of abortions at any time," said the group in a press release announcing the event. "This evidence was handed over to the ADPH in July 2014. In the months following, the ADPH made vague claim to an "ongoing" investigation, however, in March 2015, that investigation was closed with the ADPH only reporting that they were 'unable to establish that [Lett's] facility performed a number of abortions that would require it to be licensed…'"
"In the last year, we have contacted the ADPH, the Board of Medical Examiners, and Governor Robert Bentley regarding Lett's illegal abortion operation," said Charismatic Episcopal Church (CEC) For Life director Fr. Terry Gensemer. "No significant disciplinary action has been taken on behalf of women in Alabama, but there seems to be plenty of inaction on behalf of Samuel Lett. We organized this weekend's events to remind these apathetic state officials that every citizen's life matters, and no woman in America should be subjected to a back-alley abortionist, like that of Dr. Lett."
Coinciding with "Juneteenth," the oldest known holiday celebrating the end of slavery in the United States, the coalition of pro-life groups will gather for a prayer rally on Friday evening at Christ the King Cathedral in Selma. The next morning they will march across the Edmund Pettus Bridge, declaring that #blackwomenmatter.
Among the speakers scheduled to speak throughout the event are Martin Luther King Jr.'s niece Dr. Alveda King, author Star Parker, Fr. Gensemer, Charmaine Yoest of Americans United For Life, pro-life Mississippi OB/GYN Dr. Freda Bush, and Catherine Davis of The Restoration Project.
For more information about the Selma Project and this weekend's event, visit their website at www.theselmaproject.com.