Li-Cycle, a North American lithium-ion battery recycler, launched commercial operations in Tuscaloosa last week.
The company's Tuscaloosa facility will support Li-Cycle's expanding electric-vehicle battery supply customer base across the southeastern United States, according to the Alabama Department of Commerce.
The facility, which the company calls a Spoke, will use Li-Cycle's technology to recycle and process full EV battery packs. The process, according to the department, is environmentally friendly by not producing wastewater.
"This facility enhances our ability to support the recycling needs of our diverse and growing customer base in North America to ensure lithium-ion battery material is recycled in an environmentally friendly and safe manner," said Ajay Kochhar, co-founder and CEO of Li-Cycle. "Li-Cycle is creating an essential domestic supply of recycled material to support EV production and assist automakers in meeting their domestic production content requirements."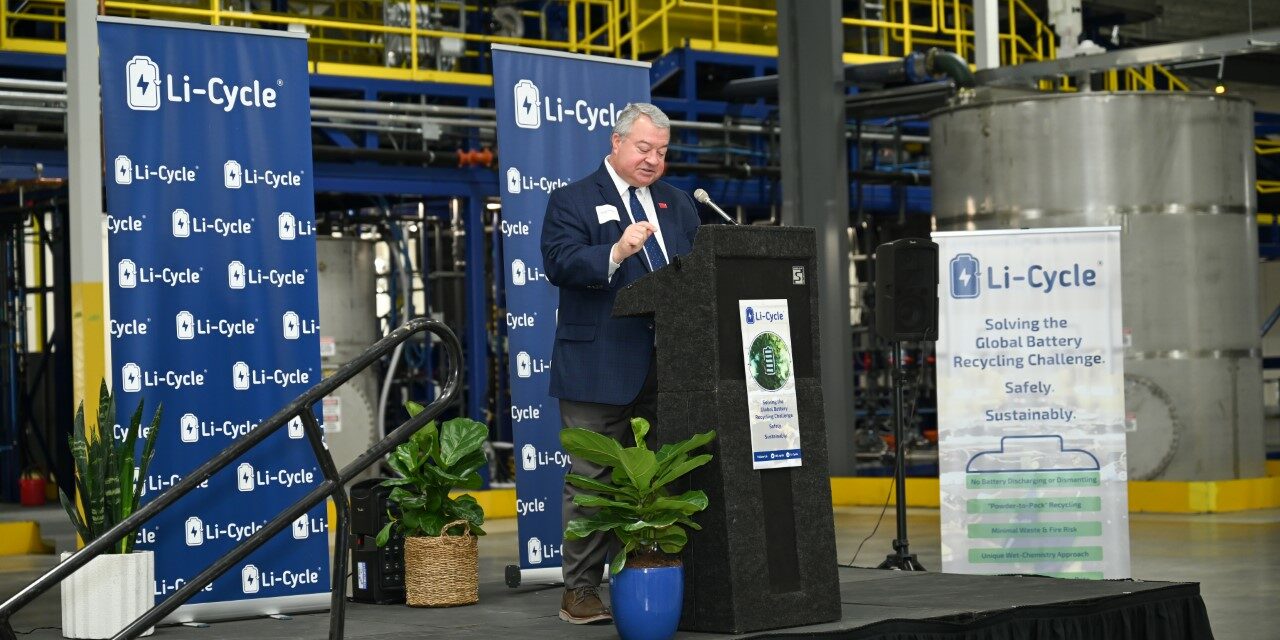 Li-Cycle's Tuscaloosa recycling facility will allow the state to remain on the cutting edge of the emerging EV industry, according to Alabama Department of Commerce Secretary Greg Canfield.
"With EV production beginning in Alabama, Li-Cycle's Tuscaloosa recycling facility will ensure that our state takes part in the battery repurposing proposition that is at the heart of the sustainability advantages that EVs offer," said Canfield.
The facility is more than 220,000 square feet in size, including 120,000 square feet in warehousing capacity, and has created 45 jobs. The plant has a total input processing capacity of 10,000 tons of lithium-ion battery materials per year and has potential to expand, according to the Commerce Department.
As the Southeast continues to increase its prowess in the EV industry's supply chain, Li-Cycle recognized Tuscaloosa as a strategic location for the company's Spoke site.
The company's Tuscaloosa facility will provide "an innovative sustainability solution" to EV battery recycling, according to Gov. Kay Ivey.
"Li-Cycle's new battery recycling facility in Tuscaloosa adds a dynamic new dimension to Alabama's evolving auto industry," said Ivey. "This facility will play an important role in the lifecycle of batteries powering electric vehicles by contributing an innovative sustainability solution."
Dylan Smith is the editor of Yellowhammer News. You can follow him on Twitter @DylanSmithAL
Don't miss out!  Subscribe today to have Alabama's leading headlines delivered to your inbox.