Paul Martini has traveled to 37 nations and 5 continents to share the love, and gospel, of Jesus Christ. He has a strong anointing for evangelism, and he carries the gift of healing, and his desire is to see the lost turned to the heart of the Father.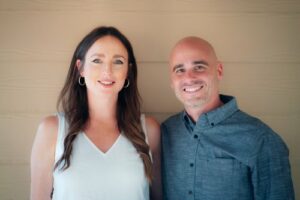 At a young age, Paul ran away from the Lord, and he got extremely far away from God. Thankfully, because God is loving and kind, he placed a man in his path, and Paul encountered the peace of Jesus that he had been so desperate to find.
In this episode, you hear from two guys who ran hard in the opposite direction from the Lord. They tried what the world had to offer, and nothing satisfied like He does. They tried it their way, and the Lord loved them back to Him, through others that kept praying for them.
God wants to use every person on this planet to glorify His name. He created every single person with plans and a purpose. He sent Jesus to bring life to the full.
God loves you, and He is for you, and you are on His heart. Hear stories of His love, and power, in this episode.
Podcast (livinglifeonpurpose): Play in new window | Download
Subscribe: Google Podcasts | Spotify | Stitcher | TuneIn | RSS
Don't miss out!  Subscribe today to have Alabama's leading headlines delivered to your inbox.