Legend of Shorty Price: The Alabama politician who mooned Vols fans & took on George Wallace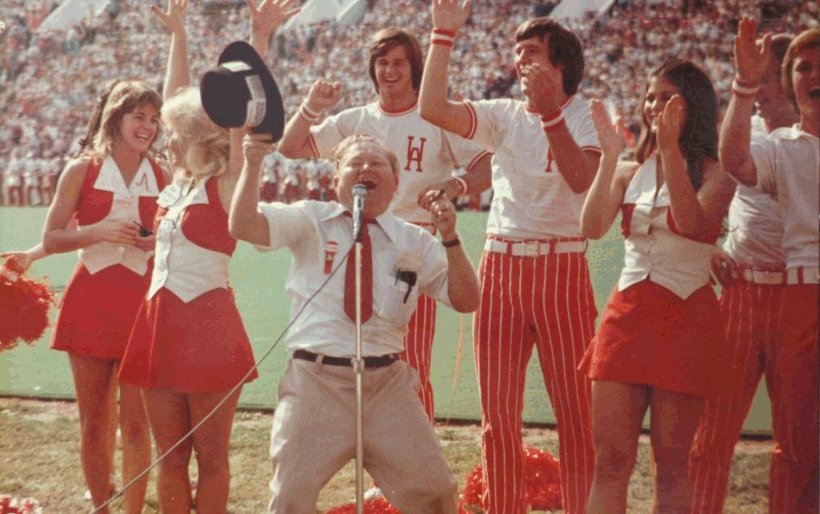 There are a lot of words that could describe the current state of Alabama politics — depressing, infuriating, exasperating — but "entertaining" hasn't come to mind lately.
Sure, Rep. Alvin Holmes (D-Montgomery) will occasionally grab the microphone in the State House and declare that men should be able to marry mules or exclaim "What's wrong with the beer we got?" But for the most part, it's a generally sad state of affairs.
Unfortunately this is nothing new. Alabama has a long history of putting crooks and liars in office. But there was also a time when Alabama politics was fun — or so I've been told.
For example, Alabama was once home to Shorty Price.
Here's how a Tuscaloosa News editorial described him in 2009:
Price's given name was Ralph but no one except newspaper writers ever called him anything but Shorty. He was only four feet and 12 inches tall, as he liked to say, but he never got lost in the shuffle. He was a household name in Alabama in the 1950s and '60s.

Nobody ever accused Shorty of political success. He ran for a myriad of offices; sometimes he would recycle his old campaign posters, crossing out 'governor' and scrawling 'lieutenant governor' in its place. But he was elected only once — as an alternate delegate to the 1952 Democratic National Convention.
Price, a former college roommate of Gov. George Wallace, was Alabama football's unofficial "Head Cheerleader" and, in spite of his diminutive stature, was a larger-than-life personality who ran for Governor of Alabama in 1958, 1970, 1974 and 1978. He never garnered more than 2% of the vote, but he at least had a good time running.
He got so fired up at an Alabama-Tennessee football game during one election cycle that he decided to moon the entire UT fan base sitting on the other side of the stadium. He was later charged with public drunkenness and disorderly conduct. But upon hearing the story, the local judge just laughed, charged him a $125 fine and said, "See you next fall."
His campaign slogan was "Shorty, Shorty, he's our man! George Wallace belongs in the garbage can!"
Check him out in this short, classic television special on him by late Alabama journalist Bob Ingram.
(More after the video)

Mr. Price was tragically killed in a car crash in 1980 while on his way to Jackson, Mississippi, to see the Tide take on Mississippi State. The final score that day was 6-3 Bulldogs — an especially sad day for the Crimson Tide faithful, and a sad day for everyone in the state who wishes Alabama politics could be a little more fun and a little less depressing.