Justice Will Sellers To Seek Full Term on Alabama Supreme Court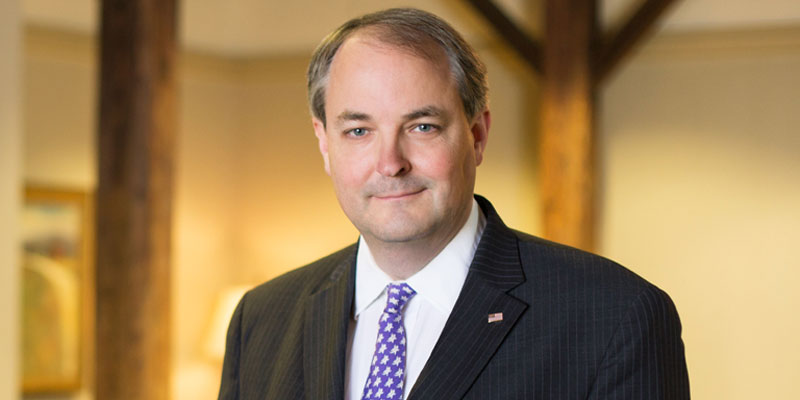 In a news release today, Alabama Supreme Court Associate Justice Will Sellers announced he would seek election for a full term in 2018, noting: "I am grateful to Governor Kay Ivey for appointing me to the Alabama Supreme Court. I have now served three full months on the Court, and I intend to qualify to run in the June 2018 Republican primary."
Justice Sellers continued:
"Since my appointment, I have received an outpouring of support from my fellow lawyers and business leaders throughout Alabama. I thoroughly enjoy my work on the Court, and it is a privilege to serve alongside Chief Justice Lyn Stuart and the other associate justices. I know our work makes a big difference to the people of Alabama, who recognize the need for a strong judicial branch of government."
Related: Justice Sellers on Moving From Private Practice to the Alabama Supreme Court
Sellers, a 1985 graduate of Hillsdale College, earned his Juris Doctorate from the University of Alabama School of Law in 1988, and a Masters of Law and Letters in Taxation from New York University in 1989. Before his appointment to the bench in May of this year, Justice Sellers worked in private practice in Montgomery.
Sellers is a member of the Alabama Bar Association, the District of Columbia Bar Association, and has been admitted to practice before the United States Supreme Court, the United States Tax Court, and the 11th Circuit Court of Appeals.
Sellers has been endorsed by the Business Council of Alabama's (BCA) Progress PAC and the Alabama Civil Justice Reform Committee (ACJRC).
ProgressPAC Chairman, Perry Hand, chairman and chief executive officer of Volkert Inc., said:
"ProgressPAC is proud to endorse Alabama Supreme Court Justice Will Sellers in next spring's primary. Justice Sellers possesses all the qualities that businesses desire in members of the state's highest court – the ability to look at each case fairly and neutrally and adhere to and strictly interpret the law…The importance of electing Alabama Supreme Court justices who can rule according to the law cannot be understated. As an attorney in private practice for more than three decades, Justice Sellers possesses all the knowledge, skills, and level-headed qualities required in an appellate judge, and his appointment by the governor shows the trust placed in him."
Sellers is involved in many civic and community organizations in the Montgomery area, including the United Way, the Business Committee for the Arts, and the YMCA. He has been elected to the Electoral College in each of the last four Presidential cycles.
Will is married to the former Lee Grant, and they have three adult children. They are active members of Trinity Presbyterian Church in Montgomery.