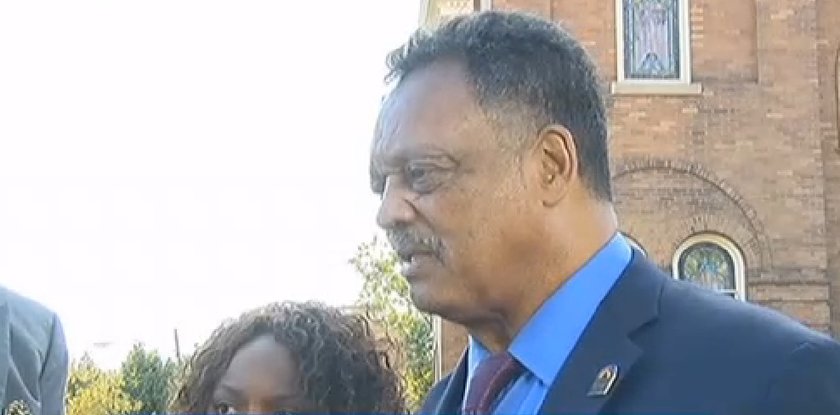 BIRMINGHAM, Ala. — Jesse Jackson will be traveling through Alabama Wednesday, condemning the state's closure of 31 part-time satellite Drivers License offices, many of which are in counties with majority-minority populations.
"It puts Alabama in a disgraceful posture again," Jackson told WBRC.
The Alabama Black Caucus announced that Jackson will appear at Bethel Baptist Missionary Baptist Church in Pratt City at 9 a.m. before traveling to the Alabama State House for an event at 2 p.m..
While many Democrats and activists, including presidential candidate and former Secretary of State Hillary Clinton, have blasted the closures as racist in practice, if not in intention, Alabama Governor Robert Bentley and Alabama Law Enforcement Agency (ALEA) director Spencer Collier have maintained the decision was based simply on which offices served the fewest drivers.
Though Alabama Secretary of State John Merrill assured voters his office would work relentlessly to provide free non-driver voter IDs across the state, with a special focus on those counties now without a satellite license office, Jackson and many others have seized the situation to make a political statement.
"Alabama is making too much progress to take a radical step back on the right to vote because the fact that you have the right to vote is what made it possible to have new industry coming to south," said Jackson. "What you have is the new south under attack by acts such as this."
"Alabama passed a bill requiring for the first time a photo ID for voting, hitting African-Americans, the poor, the young and the old disproportionately," wrote Jackson in an op-ed published by the Chicago Sun-Times. "Now Alabama is using a budget squeeze to shut down 31 satellite offices that issue driver's licenses, the most popular form of voter ID. This new Jim Crow isn't subtle."
Jackson's comments are not the first time the former Civil Rights leader has attacked the Bentley administration. In 2014 he likened Bentley's refusal to expand Medicaid to Gov. George Wallace's infamous "stand in the schoolhouse door."
"Wallace blocked the school door based on race," Jackson said. "[Bentley is] blocking the hospital door based upon class. Blacks were locked out of the schools, and black and whites have been locked out of access to medical care, and he should be judged as such."
In addition to Drivers Licenses the following, unexpired, unrevoked forms of identification are acceptable at polling places as well:
Nondriver ID, Alabama Photo Voter ID card, State Issued ID, Federal Issued ID, US Passport, Employee ID from the Federal Government, State of Alabama, County, Municipality, Board or other entity of Alabama, Student or employee ID from a public of private college or university in the State of Alabama, Military ID, or a Tribal ID.
---
Like this article? Hate it? Follow me and let me know how you feel on Twitter!

— Elizabeth BeShears (@LizEBeesh) January 21, 2015