Ivey Declares Sunday Dale Earnhardt Jr. Day in Alabama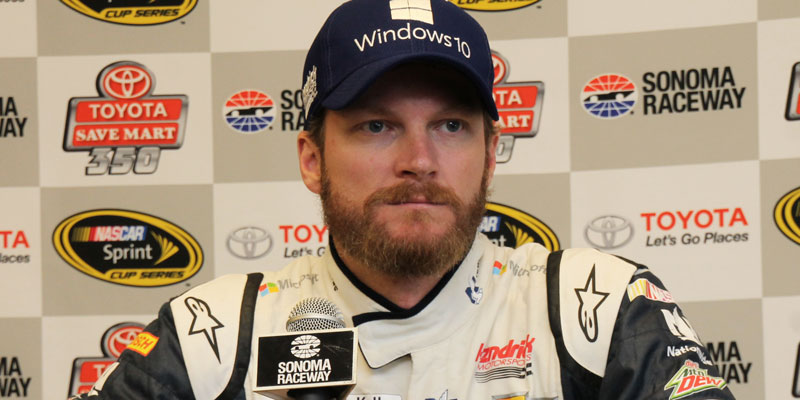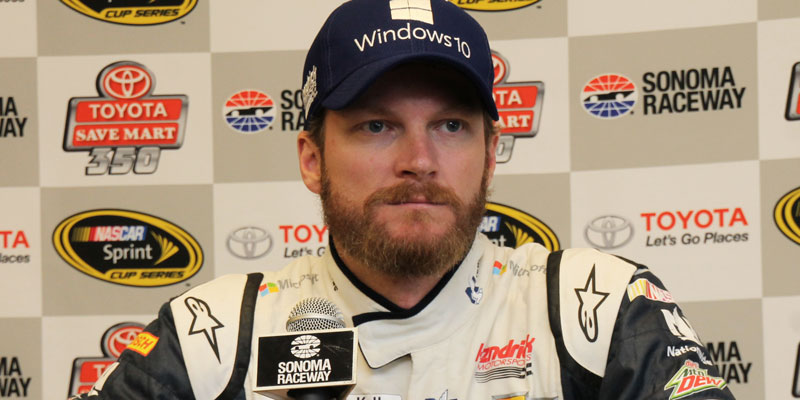 Governor Kay Ivey has declared this coming Sunday, Oct. 15th 'Dale Earnhardt Jr. Day' in the state of Alabama.
Ivey, who will serve as Grand Marshal for the Alabama 500 this Sunday "made the announcement in celebration of six-time Talladega winner Earnhardt Jr. and his legacy at the world's greatest "Super" Superspeedway. This Sunday – Dale Earnhardt Jr. Day – will be an emotional one for Earnhardt Jr., who will make his final start at the track he calls a second home," according to a news release from Talladega.
"Nowhere else in the world are there more Dale Earnhardt Jr. fans than in the state of Alabama," said Ivey, the 54th Governor of Alabama, who will give the command "Drivers, Start Your Engines" to get the Alabama 500 underway. "He has always made it clear of his love for Talladega Superspeedway and the millions of fans that lay claim to him as their favorite NASCAR driver. He has been an impressive, positive role model for so many and we are proud to honor him this weekend at Talladega Superspeedway, but also across the entire state."
The press release recounted the fact that Dale Jr. won his first Talladega Superspeedway MENCS race all the way back in Oct. 2001. This victory was the first in a seven-race stretch that is unprecedented in the track. Between the fall of 2001 and fall of 2004, Earnhardt Jr. won five out of seven races, including a record four straight. The other two races ended in runner-up finishes. His most recent triumph came in the 2015 GEICO 500.
"We are thrilled that Governor Ivey has proclaimed Sunday, Oct. 15 as 'Dale Earnhardt Jr. Day' in the State of Alabama," said Talladega Superspeedway Chairman Grant Lynch. "Dale Jr. has meant so much to Talladega Superspeedway. He's one of us, and has left a mark on our state for many years to come."
A victory in the Alabama 500 would move Dale Jr. into sole place on the all-time Talladega MENCS wins list, trailing only his father – Dale Earnhardt Sr. – who had 10 TSS MENCS triumphs.
Tickets for this weekend's event can be found on Talladega's website, action-packed NASCAR playoff race weekend, or by calling the track's main ticket office at 855-518-RACE (7223).
According to the release,
Talladega's fall event weekend kicks off this Friday, Oct. 13 with a full slate of on-track activity, including practice sessions for the Alabama 500 and fred's 250 Powered by Coca-Cola NASCAR Camping World Truck Series (NCWTS) event. Saturday's fred's 250 Powered by Coca-Cola, where the field of eligible championship contenders will be trimmed from eight to six at the checkered flag, is set for a 12 Noon (CDT) start. Sunday's Alabama 500 is another stop on Earnhardt Jr.'s #Appreci88ion tour and is the "Wildcard" second race in the Round of 12 of the MENCS playoffs.