Huntsville Fire Department Fights More than Just Fires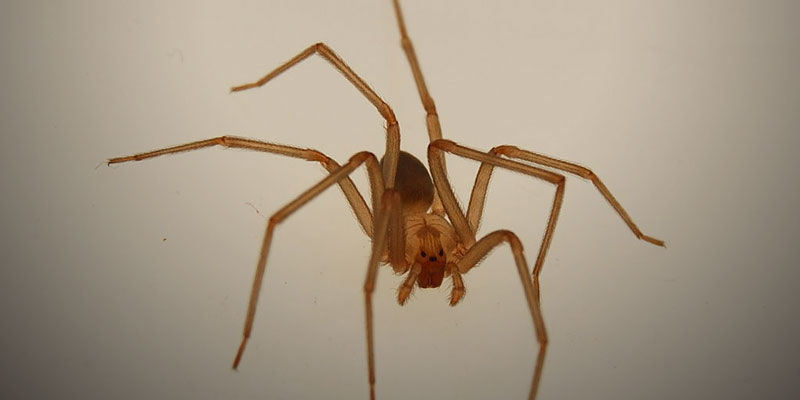 A Huntsville fire department is fighting more than just fires these days after two firefighters were bitten by brown recluse spiders. According to ABC 33/40, Captain Frank Mackenzie of Huntsville Fire and Rescue told reporters that two firefighters working at Station 17 had been bitten by the spiders. The department has moved the crew to another station and sprayed Station 17 for pests.
According to the Centers for Disease Control and Prevention, brown recluse spiders pack a deadly bite.  The spiders usually stay hidden under rocks or leaves. However, they are also common in attics, walls and are often found in dark areas like under folded clothing or even in shoes that haven't been worn in a long time.
WebMD says,
Brown recluse spider bites often go unnoticed initially because they are usually painless bites. Occasionally, some minor burning that feels like a bee sting is noticed at the time of the bite. Symptoms usually develop 2-8 hours after a bite. Keep in mind that most bites cause little tissue destruction.

Initially the bite site is mildly red and upon close inspection may reveal fang marks. Within a few hours, the redness gives way to pallor with a red ring surrounding the area, or a "bull's-eye" appearance. The lesion will often appear to flow downhill over the course of many hours. The center area will then often blister, which over 12-48 hours can sink, turning bluish then black as this area of tissue dies.
The brown recluse has a dark, violin-shaped patch just behind their heads. This mark can be difficult to see, so it's easy to mistake them for other spiders.
Medical sites advise you to immediately call your doctor or go to the emergency room if you believe a brown recluse spider has bitten you. Prompt treatment is especially important for children or elderly people, as they have more severe symptoms than healthy adults.