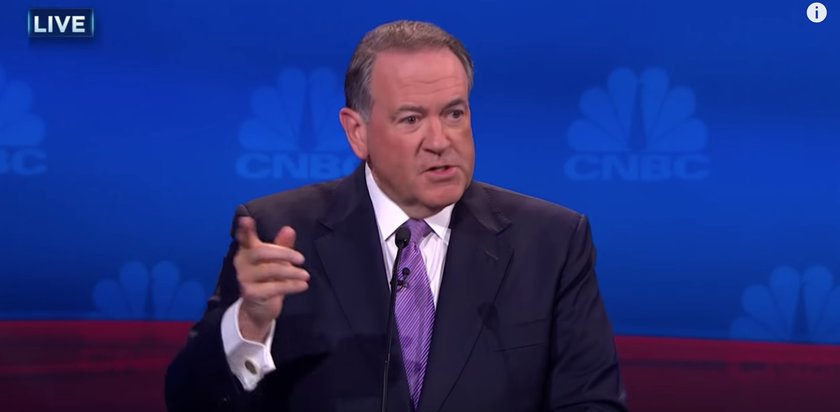 BIRMINGHAM, Ala. — The Huckabee campaign announced this week that the former governor and current GOP presidential candidate will be revisiting Alabama on Thursday. During his visit Governor Huckabee will be presenting his petition and filing fee to Republican Chairwoman Terry Lathan, officially securing his place on the ballot in March.
In October, Governor Huckabee toured the Yellowhammer State while making several stops for his presidential campaign.
Alabama Secretary of State John Merrill commented on Governor Huckabee's return to Alabama.
"In 2008, Governor Huckabee won the Alabama Primary and has shown that he is committed to winning again. Candidates that continue to visit our state are proof that the SEC Primary is real and is working," said Secretary Merrill. "With the assistance and full support of the Alabama Legislature, one of the most significant things we have done in the Secretary of State's Office is change the primary date to March 1.
In 2015 Alabama officially moved its primary date to March 1st, allowing The Yellowhammer State to join Arkansas, Georgia, North Carolina, Tennessee, Texas, and Virginia, and thus the 'SEC Primary' was born.
"Since the March primary legislation passed, the top two Democratic candidates and seven of the top Republican candidates have made campaign stops in Alabama, which is unheard of for our state," said Merrill. "Our state has a strong voice and it is being heard through the SEC Primary! As Secretary of State, I will continue to position Alabama and the South as a place where Presidential candidates are willing to make an effort to visit and meet our remarkable people."
Alabama recently saw visits from former Florida Governor Jeb Bush, Dr. Ben Carson, former Secretary of State Hillary Clinton, Senator Ted Cruz, former Arkansas Governor Mike Huckabee, Ohio Governor John Kasich, Senator Rand Paul, Senator Bernie Sanders, Donald Trump and Wisconsin Governor Scott Walker.
So far only Bush, Carson, Fiorina, Graham, and Rubio have been certified in Alabama for the Republican ballot, though Cruz will also register Wednesday. The deadline is Thursday, November 5th.
According to the most recent Republican Presidential Nomination Poll, Huckabee is favored by just 2.3% of voters.
Ben Carson – 25.3
Donald Trump – 24.3
Marco Rubio – 11.0
Ted Cruz – 8.3
Jeb Bush – 6.3
Carly Fiorina – 4.0
John Kasich – 2.8
Rand Paul – 2.5
Mike Huckabee – 2.3
Chris Christie – 2.0
Rick Santorum – 1.0
Bobby Jindal – 0.7
Lindsay Graham – 0.7
Governor Huckabee will be at the Alabama Republican Party Headquarters in Birmingham, AL beginning at 1:30 p.m. on Nov. 5.
---
Thanks for reading! Let me know what you think about this story on Twitter.

— John James (@john_james_20) August 19, 2015
Don't miss out!  Subscribe today to have Alabama's leading headlines delivered to your inbox.