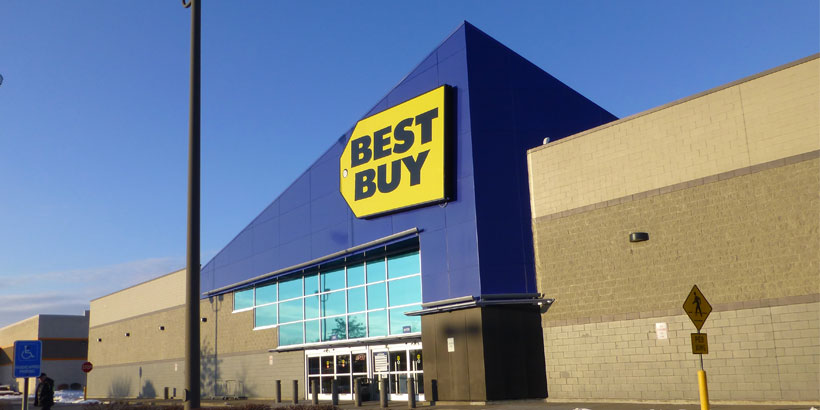 HOOVER, Ala. — In a continuation of what authorities believe is a multi-state crime spree, a group of thieves tunneled their way into an Alabama Best Buy Monday morning before making out with six-figures-worth of electronic devices.
The theft occurred at the Best Buy in Riverchase Village in Hoover between 2:00 and 4:30 a.m. The store has not yet completed its inventory of everything that was taken, but they believe the culprits got away with over $100,000 worth of electronics, in addition to the structural damage they left in their wake.
According to Hoover Police spokesman Captain Gregg Rector, at least three thieves first tried to enter the building through the roof by cutting a hole, but they were unsuccessful. When their initial plan failed, the criminals tried to enter the side of the brick building, but they were blocked by an internal structure. So they tried a different spot on the side, creating a hole big enough for them to climb into the store. Investigators believe they used sledgehammers and cutting tools to breach the wall.
The thieves stole laptops, iPads, iPods, and various other electronics. Although the Best Buy has an alarm system, it did not go off when the thieves entered the building. Investigators have been unsuccessful in identifying the culprits because they wore masks.
Capt. Rector believes that this heist is part of a coordinated series of attacks on Best Buys across the southeast. Stores in Florida, Georgia, and Texas have also been robbed in recent weeks.
"We're pretty sure they're related," Rector said. "It's pretty big."