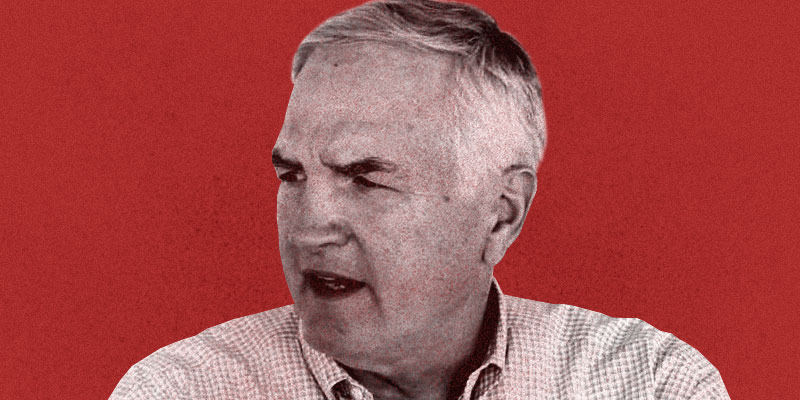 (Opinion) Make no mistake about it, Alabama had a rough 2017, but we got through it. We had a disgraced governor removed following the saddest sex scandal ever and an embarrassing series of special election contests that ended with Democrat Senator Doug Jones in Washington D.C. Now Yellowhammer News has "Heard in the Hallway" that one of the players in both of those stories, former-Attorney General and former-Senator Luther Strange, is among names being considered for an appointment to the Supreme Court of Alabama to replace a recently resigned Glenn Murdock:
"Meanwhile, we've heard a few names of potential appointees, including:
— Former Sen. Luther Strange.
— Andrew Brasher, a lawyer with the Alabama Attorney General's office.
— Birmingham attorney Jay Mitchell.
— Mobile County Judge Sarah Stewart."
Why this matters: Governor Ivey is a popular governor with a very positive overall image. Luther Strange is damaged goods, Ivey has to know this. Many Alabamians believe Strange looked the other way on Bentley issues in order to get an appointment to the Senate seat he would go on to lose. There is literally nothing to gain by considering Strange for that seat. Choose anyone else, Gov. Ivey.
The details:
— Ivey's election campaign is moving along in a positive direction, as she claims she has "righted the ship of state."
— For Ivey to win her first full-term as governor, she must remain scandal-free, and a Strange appointment to Dale County dogcatcher would be a scandal.
— Late last year, Ivey was listed as the 4th most popular governor with a 62-percent approval rate.
— Running statewide campaigns are not cheap and Ivey is the #1 fundraiser among Gubernatorial candidates with over $2 million dollars. Huntsville's mayor Tommy Battle trails with $1.2 million dollars in the bank.
Dale Jackson hosts a daily radio show from 7-11 a.m. on NewsTalk 770 AM/92.5 FM WVNN and a weekly television show, "Guerrilla Politics," on WAAY-TV, both in North Alabama. Follow him @TheDaleJackson.