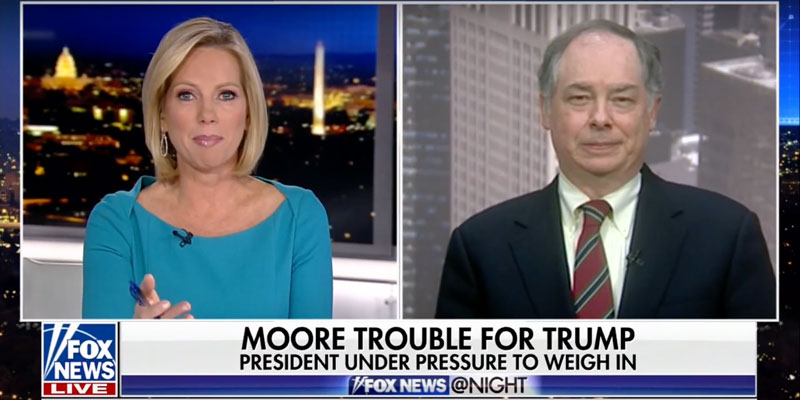 Yellowhammer News contributing editor Quin Hillyer appeared on Fox News @ Night with Shannon Bream Wednesday evening to discuss the mood in Alabama as the Roy Moore fiasco rocks the state.
Hillyer said the mood is "very fluid" with many "cross-cutting pressures and shifting opinions."
"Rational people are waiting to see what [Moore] comes up with, what the media comes up with, and then trying to figure out where do we go from here," said Hillyer, who is also a contributing editor for National Review Online.
Bream asked Hillyer about Yellowhammer News editor J. Pepper Bryars' article that explained why Alabama voters struggled to believe the Washington Post story when it first broke.
"What I want to urge people to do is to take a step back," Hillyer said. "Yes, there has been bias from the establishment media against the South and against conservatives for a long time. No, that doesn't mean that there's necessarily some grand conspiracy. The truth might be somewhere in between."
Bryars wrote Wednesday he does not believe Moore's story.
Read Hillyer's analyses of Alabama voter reactions here and here.
Watch the 5-minute Fox interview:
Don't miss out!  Subscribe today to have Alabama's leading headlines delivered to your inbox.