Former U.S. AG Jeff Sessions, former Air Force One Commander Mark W. Tillman highlight 2019 ALGOP Winter Dinner
BIRMINGHAM — Friday night before a packed ballroom at the Sheraton Hotel, the Alabama Republican Party hosted its annual winter dinner with not just one, but two featured guests.
As advertised, retired Col. Mark W. Tillman, who served as the commander of the Presidential Airlift Group and chief pilot for the president of the United States from 2001-2009, wooed the audience with his tales of serving in that role, including the days after the Sept. 11, 2001, terrorist attacks.
The evening's festivities also included an appearance from former U.S. Attorney General Jeff Sessions, who served as one of the state of Alabama's U.S. senators from 1997 through 2017.
During brief remarks to the audience gathered for the event, Sessions stressed advancing policies on immigration and America's workers, especially those making less than $50,000 annually. During that address, Sessions received three standing ovations from those in attendance, suggesting he remains very much in favor with Alabama's Republican hierarchy.
Immediately after Sessions addressed the crowd, former Alabama Republican Party chairman Edgar Welden honored Sessions and his wife by announcing they established an endowed scholarship in Jeff Sessions and his wife Mary Sessions' name at Montgomery's Huntingdon College, their alma mater.
Tillman, who was the featured speaker, offered attendees insight into commanding Air Force One and serving former President George W. Bush. Tillman discussed the threats and perceived threats from the "fog of war" that followed after terrorist attacks on New York City's World Trade Center and the Pentagon in northern Virginia.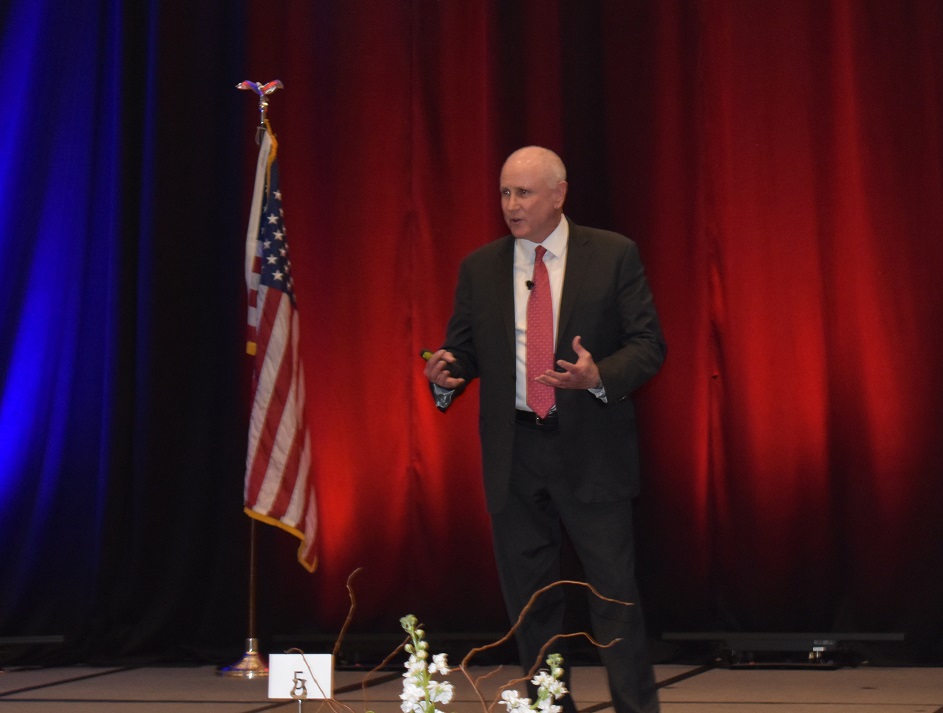 Tillman also appeared on Huntsville's radio WVNN earlier in the day to talk about that and how technology had changed since his time as the Air Force One commander.
Alabama Republican Party chairwoman Terry Lathan told Yellowhammer News following the event she was pleased with the attendance and was excited they were able to honor Jeff Sessions. Lathan is up for reelection on Saturday at the party's winter meeting.
@Jeff_Poor is a graduate of Auburn University, the editor of Breitbart TV and host of "The Jeff Poor Show" from 2-5 p.m. on WVNN in Huntsville.