Kristen Tucker, a senior at Foley High School, is ready to take the world by storm following graduation.
After a vote of the student body, Kristen, a 19-year-old with Down syndrome, was named homecoming queen last Friday.
Rick Karle of WVTM 13 described Kristen as a kind-hearted and caring young lady who holds a strong love for her family. She is the daughter of Juston and Amy Tucker, and sibling to Heidi, Landon and Kobe.
October is Down Syndrome Awareness Month, which is dedicated to celebrating individuals' unique abilities and accomplishments.
Each year, the National Down Syndrome Society hosts the New York City Buddy Walk in Times Square as a way of showcasing these special individuals and the good they contribute to their communities.
A video presentation is featured on a jumbotron at the event to show the world all the amazing things people with Down syndrome can achieve. This was where the world was introduced to the bright, shining star that is Kristen.
Kristen, a Foley cheerleader, has competed in the Special Olympics for a decade, reported WVTM 13.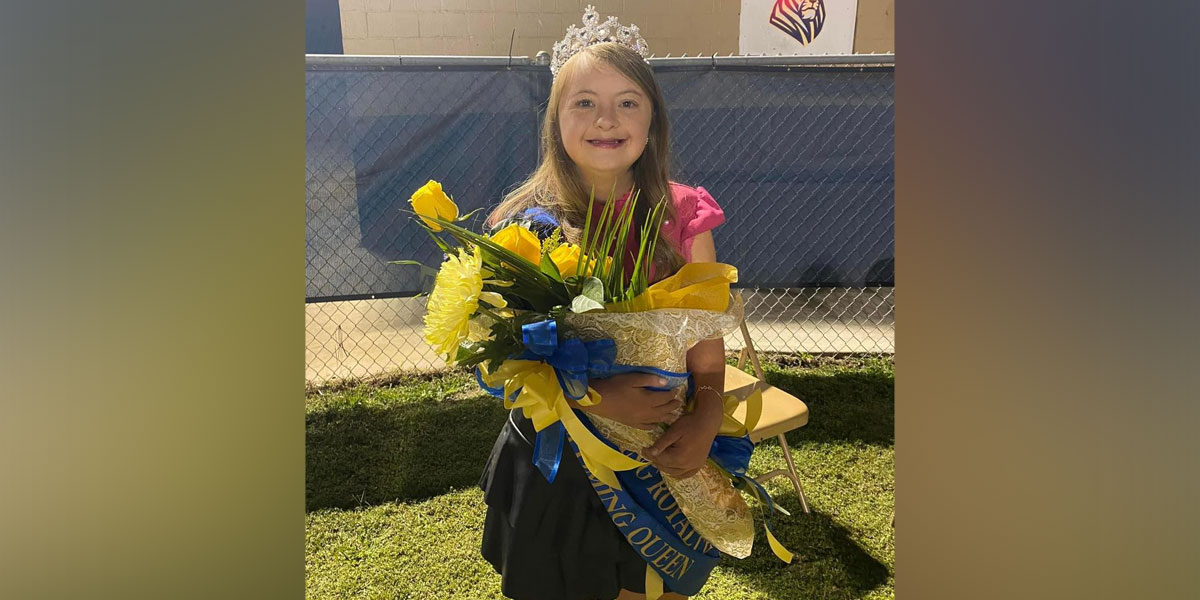 The beautiful, newly crowned homecoming queen plans to enroll at the Exceptional Foundation in Daphne upon graduation. The non-profit entity provides a variety of social and recreational opportunities to special needs individuals in Mobile and Baldwin Counties.
Foley High School and the Baldwin County community certainly has a queen in Kristen Tucker.
Dylan Smith is the editor of Yellowhammer News. You can follow him on Twitter @DylanSmithAL
Don't miss out!  Subscribe today to have Alabama's leading headlines delivered to your inbox.