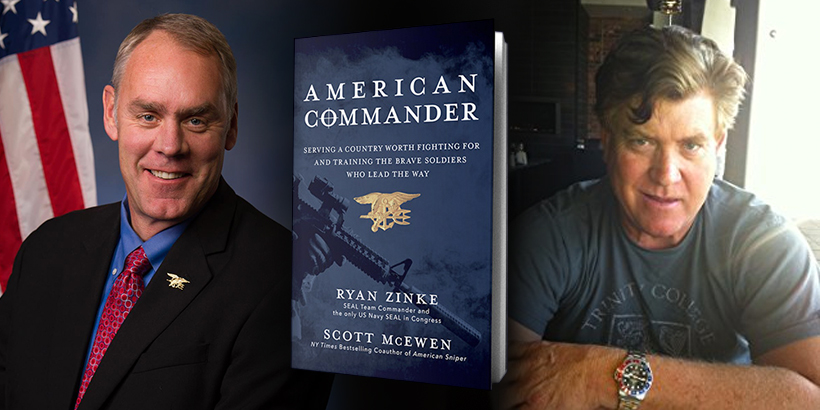 Congressman Ryan Zinke's American Commander is the true story of the man who commanded many of the SEALs you know like Chris Kyle, Rob O'Neill, Marcus Luttrell, Brandon Webb and other decorated heroes. This exclusive Sneak Peek includes the Foreword by former Navy SEAL Rob O'Neill, who fired the shot that killed Osama bin Laden, plus two pivotal chapters.
Written with NY Times bestselling co-author Scott McEwen (American Sniper), American Commander takes you behind the scenes and into the heart of America's most-feared fighting force. American Commander will be released on November 29, 2016, through W Publishing Group, an imprint of Thomas Nelson.
A 23-year veteran of the U.S. Navy SEALs, Zinke is a decorated officer and earned two Bronze Stars as the acting Commander of Joint Special Forces in Iraq. Zinke trained and commanded many of the men who would one day run the covert operations to hunt down Osama bin Laden and save Captain Phillips (Maersk Alabama).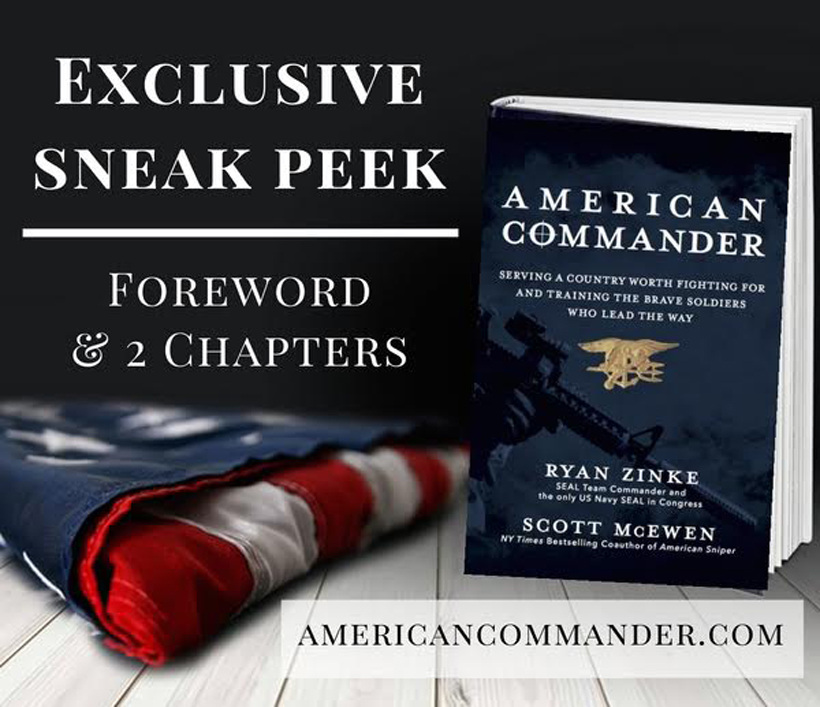 In American Commander, Zinke shares what it takes to train and motivate the most celebrated group of warriors on earth and then send them into harm's way. The book also covers Zinke's experiences as the first Navy SEAL to be elected to the House of Representatives. His passion for his country shines as he conveys his vision to revitalize American exceptionalism. American Commander will inspire a new generation of leaders charged with restoring a bright future for our children's children.
This exclusive FREE Sneak Peek is available at www.AmericanCommander.com through October 31st.