Down to their last $20, these Alabamians decided to make the world's best hummus. It worked.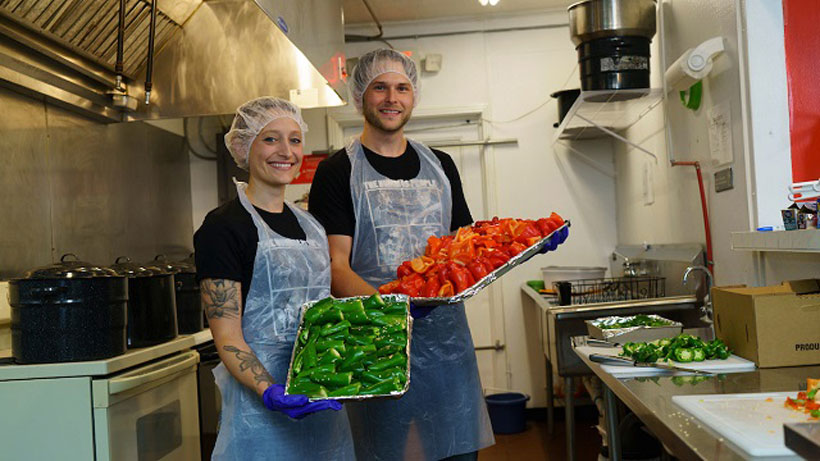 The Hummus People, Athens
The Makers: Allie Clark and Colin Woltmann
Winter was coming and the tomatoes were almost gone.
Allie Clark and Colin Woltmann had grown up in Wisconsin, but they'd recently moved to Anderson, Alabama, to help Allie's father raise heirloom tomatoes — and the growing season was drawing to a close.
"My family owned a dairy in Wisconsin, and Colin's grandfather kept bees and had a Christmas tree farm," Allie said. "So farming was in our blood. And Colin is also a musician, so he thought it would be great to be near Muscle Shoals and Nashville."
The couple soon joined Allie's father in cultivating tomatoes and selling them at farmers markets. But as winter neared, they looked for another source of income.
"We were literally down to our last $20," Allie remembers. "Colin had always made hummus, so we took that money, bought some chickpeas, tahini, black beans and spice and started cooking."
The hummus handlers filled about 40 plastic containers with their concoction, glued on handwritten labels and headed to a local farmers market. They sold out in less than an hour.
"For a year or so we sold tomatoes and hummus at farmers markets," Allie said. "A lot of customers called us the 'Hummus People,' so we embraced that as a name. Then in 2014, we decided to make it a real business, and came up with the slogan, 'Music to Your Mouth.' We knew if we were going to make it a full-time job, we wanted it to represent everything we loved: good food, music and art."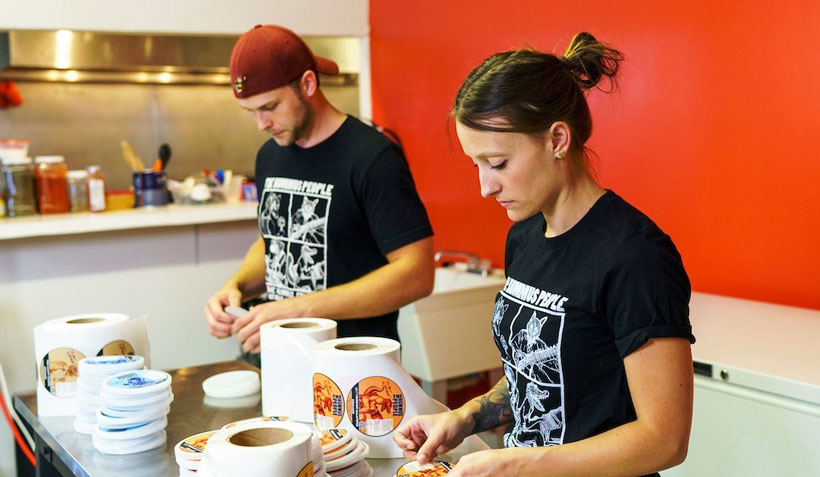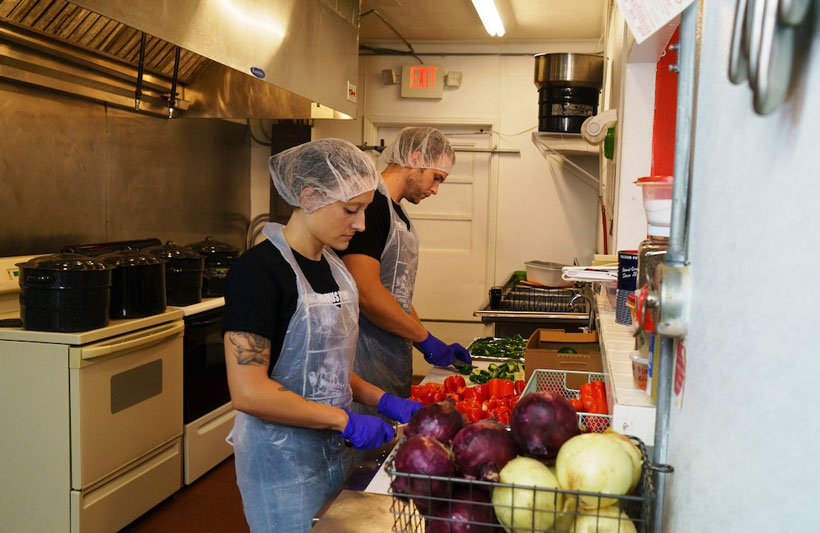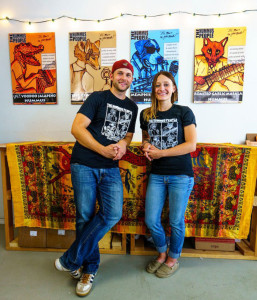 Three years after whipping up that first mouth-watering batch, Allie and Colin now produce four flavors of hummus that they sell at farmers markets around northern Alabama, and at Whole Foods Markets in Birmingham, Huntsville and Nashville.
They've moved from their tiny home kitchen to a renovated restaurant in downtown Athens, where Colin tries out new recipes on a 10-burner range. Using organic ingredients, the couple create all-natural, gluten-free products.
"The main difference between us and the other guys is our whole hummus line is oil-free," Allie said. "Most commercial companies use less tahini, and add oil as a cheap filler. We use U.S.-made, organic tahini and fresh ingredients like garlic, red peppers and onions instead of powders. That makes ours tastier and has half the calories."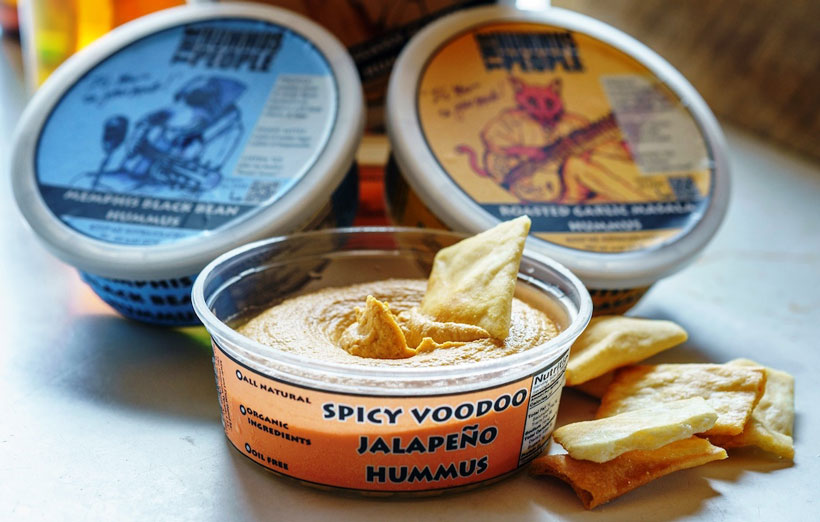 Getting dip-and-chip loving Alabamians to try something new has been a mission for these hummus people.
"Many people we met at farmers markets had never tried hummus, so we had to convince them to sample some," Allie said. "But once they tasted it, especially the Memphis Black Bean flavor, they were sold. And being in Whole Foods has helped spread the word tremendously."
In fact, while they hope to introduce some new flavors this year, the couple stay busy "just trying to keep up," Allie said.
Luckily, their success means the Hummus People can now afford all the ingredients they need … including plenty of tomatoes.
The Product: Homemade hummus in flavors including Classy Classic, Spicy Voodoo Jalapeño, Memphis Black Bean and Roasted Garlic Masala.
Take Home: A container of Memphis Black Bean Hummus ($5.99).

The Hummus People
305 W. Lee St., Athens, AL 35611
https://www.facebook.com/thehummuspeople/
715-383-6539