U.S. Senator Doug Jones (D-AL) on Wednesday praised China, which is by far the world's largest greenhouse gas emitter.
Not only is China responsible for the most emissions by a wide margin, the country's emissions are continuing to grow. Even under the country's most ambitious timeline unveiled last month in a video address by Chinese President Xi Jinping to the UN General Assembly, China's emissions would not even be pledged to peak until around 2030.
Skeptics believe that China may either not actually intend to meet its promises at all or might define goals in a misleading way, such as a deadline of 2060 to supposedly be carbon neutral. Li Shuo of Greenpeace has advised that Jinping is simply interested "in leveraging the climate agenda for geopolitical purposes."
Current projections by Climate Action Tracker show that China's actions on climate change are "insufficient" and that Chinese efforts are estimated to actually be categorized as "highly insufficient" within the next five years. These ratings are assigned in terms of the country's role in meeting the overarching goals of the Paris Climate Accord, of which China is a signatory.
The United States, under President Donald Trump's administration, has dropped out of that agreement. Nevertheless, the United States has achieved emissions reductions for much of the past two decades and continues to trend in that positive direction.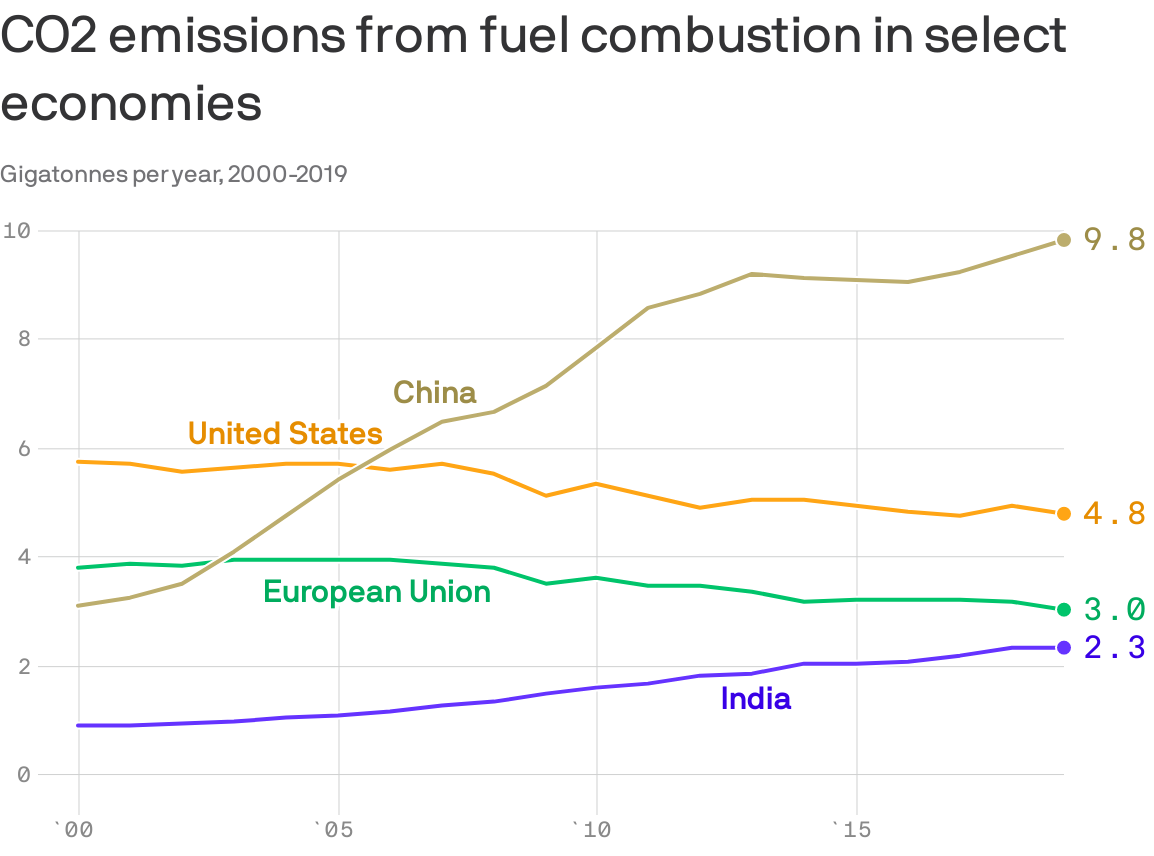 Jones in a Wednesday Facebook livestream said "you've got to believe in the science involving climate change."
"This is not a China problem," he continued. "China's actually doing a lot to correct the problems that they've had in the past."
"The United States pulled out of the Paris Accords, and we've got to get back in," Jones added.
This comes after Jones recently told The Montgomery Advertiser, "China has been a rogue actor in the past but have made strides in recent years to reduce their carbon footprint."
Sean Ross is the editor of Yellowhammer News. You can follow him on Twitter @sean_yhn
Don't miss out!  Subscribe today to have Alabama's leading headlines delivered to your inbox.