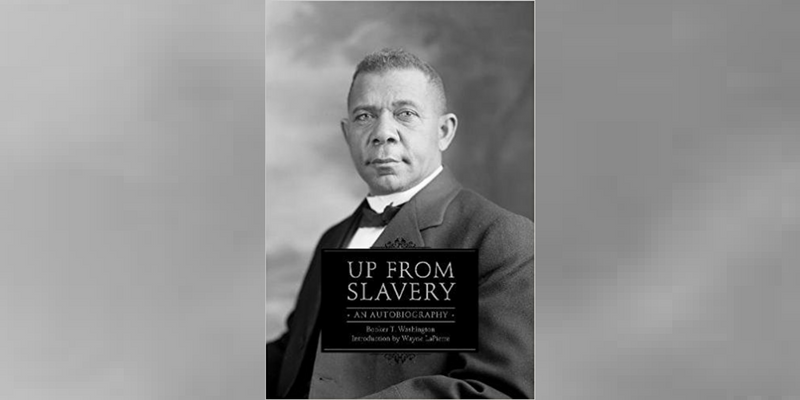 Conservatives in Alabama would do our movement a favor if during Black History Month they read the autobiography of Tuskegee University's founder and one of the great conservative minds of the 19th century – Booker T. Washington.
Washington's landmark memoir "Up From Slavery" and his contribution to conservatism are enormously underappreciated in modern conservative circles, especially in Alabama.
I didn't read the book until my late 30s, but when I did it had a profound impact on my thinking, reinforcing some beliefs and strongly challenging others.
But most of all, it helped me see conservatism as more than just a political philosophy or even a way of life. It helped me see it as a centuries-long movement that could bring people "up from" all sorts of oppression.
It's a must read for all who wish to understand American conservatism.
If the Federalist Papers are a guide to our founding document – our constitution – then Washington's memoir is a guide to its founding sin and ultimate redemption – slavery, its abolition and the struggle to right the wrong through the application of conservative principles.
The book tells his life story, from being born a slave to struggling to obtain an education as a newly freed American.
"I had no schooling whatsoever while I was a slave, though I remember on several occasions I went as far as the schoolhouse door with one of my young mistresses to carry her books," Washington wrote.
"The picture of several dozen boys and girls in a schoolroom engaged in study made a deep impression upon me, and I had the feeling that to get into a schoolhouse and study in this way would be about the same as getting into paradise."
The memoir describes how he ultimately not only walked through a schoolhouse door, but how he built a schoolhouse himself, right here in Alabama.
Yet the book and his thoughts about how someone – of any color, in fact – can rise above the circumstances of birth go well beyond his personal story.
His conservative-themed advice, rich in tradition and common sense, is a clear prescription for a good and worthy life, one of diligence, humility, good manners, gratefulness, and even holiness.
Washington's advice is timeless, and colorless, and reading his story should provide everyone with enough education, inspiration and motivation to last a lifetime.
And Alabamians, especially those who value conservatism, should read and heed his advice.
(J. Pepper Bryars is the editor of Yellowhammer News and the author of "American Warfighter.")