Cliff Sims Talks Suits, Winning Streaks, and the Real Donald Trump on the Ford Faction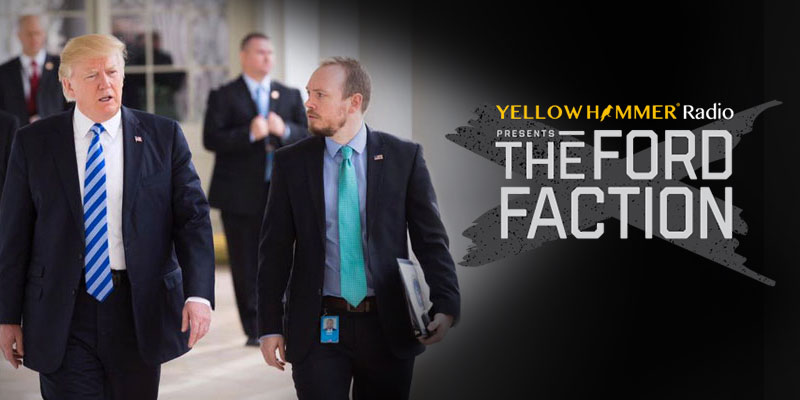 On two laughter-filled segments on the Ford Fusion, Yellowhammer founder Cliff Sims breaks it down for the guys, talking suits, championship belts, and what life is really like behind the scenes in the White House.
In one portion of the segment, Sims gives some insight into life as a senior White House staffer, saying:
"When he says things like 'we're going to make sure we get good deals for America and we're going to be taken advantage of anymore,' it's not just a talking point…I've heard him behind closed doors meeting with foreign leaders, and I see him look 'em in the eye and say, 'you guys have got to step up here because we're not going to tote the load for you anymore,' and I think that takes some of them by surprise because they think they're in on the joke, like it's a wink and a nod. No! There's none of that (with President Trump)."
You'll hear this and much more on this audio, so don't miss Cliff Sims on this segment of the Ford Faction. You're guaranteed to laugh a lot and you'll definitely be glad you listened!
Click here to listen in a new window.