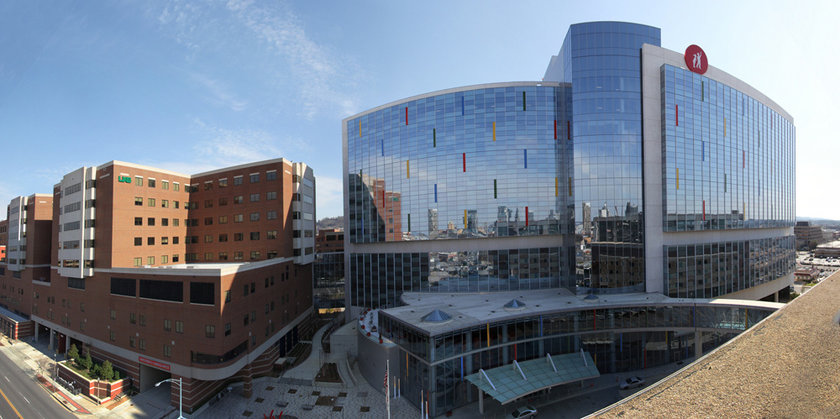 BIRMINGHAM, Ala. — Children's Hospital of Alabama in downtown Birmingham was named one of the best children's hospitals in the nation by U.S. News & World Report—the sixth year in a row the facility has been awarded the honor.
Seven of Children's pediatric specialty services – Cardiology/Heart Surgery, Diabetes/Endocrinology, Nephrology, Neurology/Neurosurgery, Neonatology, Urology and Pulmonology – were ranked among the top 50.
"We are very pleased that for the sixth straight year we are ranked among the nation's best pediatric hospitals," said Children's CEO and president Mike Warren. "Without question we provide exceptional care, service and comfort to the patients who are entrusted to us."
According to the hospital, families from every county in the state, 42 other states and 10 foreign countries made more than 653,000 outpatient visits to Children's last year, plus more than 64,000 emergency department visits. More than 22,000 surgeries were performed at the state's only freestanding medical facility in 2014. Approximately half of all admissions come through the emergency department.
"The U.S. News & World Report ranking is further acknowledgement of the standard set by Children's of Alabama," said Mitch Cohen, M.D., physician-in-chief of Children's and chair of the Department of Pediatrics at the University of Alabama at Birmingham (UAB) School of Medicine.
UAB and Children's have formed a close partnership to train new doctors through the pediatric clinical and educational programs for the University of Alabama School of Medicine. Children's is the only hospital in Alabama to be honored on the list consistently over the last six years.
Founded in 1911, Children's is the third-largest pediatric medical facility in the country.
---
Like this article? Hate it? Follow me and let me know how you feel on Twitter!

— Elizabeth BeShears (@LizEBeesh) January 21, 2015