Only three NFL teams remain undefeated headed into week four, all of which have one thing in common — the Alabama connection.
Head coach Nick Saban has not only established college football's all-time greatest dynasty at The Capstone, but he has also produced the next batch of NFL stars that are shining at their current franchises.
Jalen Hurts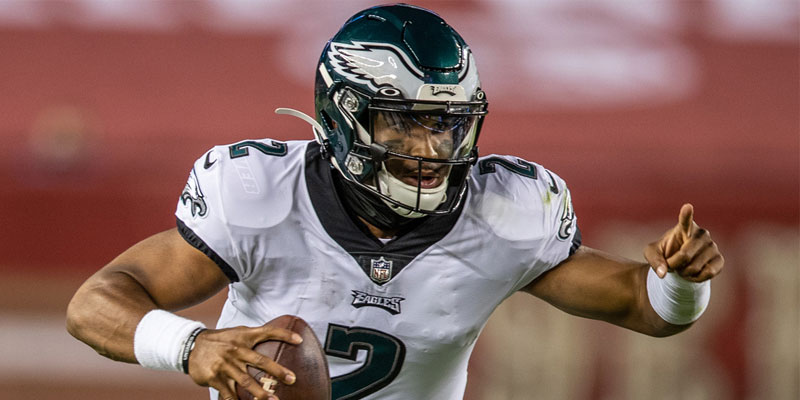 The Philadelphia Eagles, led by Tide fan favorite Jalen Hurts under center, have posted incredible numbers on the offensive side of the ball.
Thus far in his year-two campaign, Hurts has posted 916 yards through the air and holds a 67.3% completion rate. The former Alabama standout has thrown four touchdowns and rushed for an additional three, with a remarkable 167 yards on the ground.
Coming off a dominating Sunday performance against the Washington Commanders, Hurts has quickly become a one-man wrecking crew and a menace to opposing defenses. The Eagles' dominant signal-caller has accounted for more yards than that of 21 teams' respective total offenses.
Tua Tagovailoa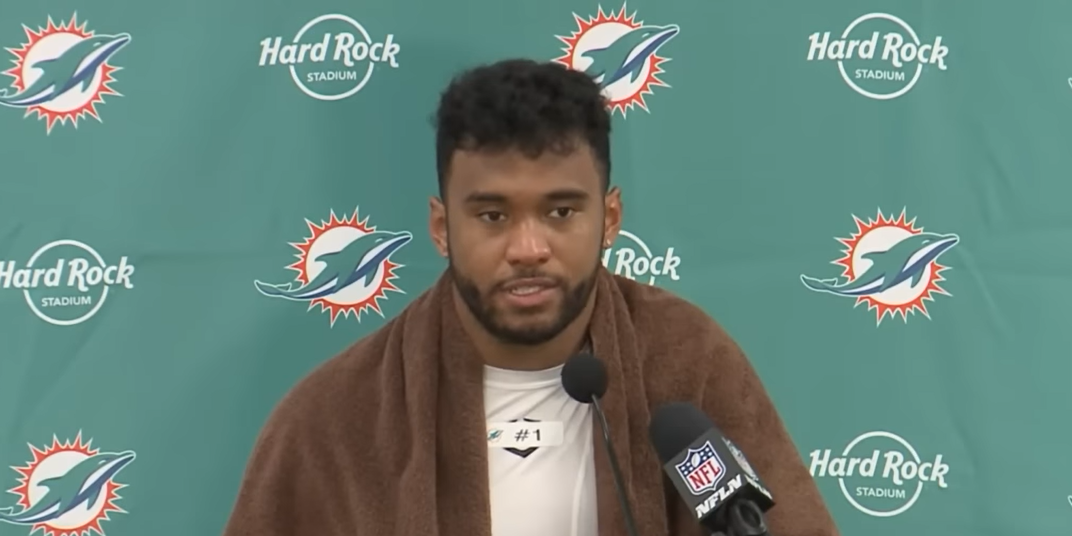 Tagovailoa, who by way of his cannon of a left arm, led the Tide to a comeback victory over Georgia in the 2018 National Championship Game — a feat that immediately made him a household name.
The Hawaiian gunslinger, who many consider to be the best quarterback to ever come through Tuscaloosa, has staked his claim as one of the NFL's most proficient signal callers in just his third year in the league.
Recording a 71.3% completion rate over the course of the Miami Dolphins' first three games, Tagovailoa has thrown for 925 yards with eight touchdowns and only two interceptions.
The sky is truly the limit for the young quarterback and 2018 Consensus All-American.
Brian Daboll
Daboll led the high-powered 2017 Alabama offense, which featured both Hurts and Tagovailoa at the quarterback position for Saban's national championship-winning squad.
The play-calling powerhouse, who formerly held multiple stints at numerous NFL teams, returned to the league in 2018 as offensive coordinator for his hometown Buffalo Bills, where he was awarded with the Associated Press Assistant Coach of the Year Award for the 2020 season.
In his first year as an NFL head coach, Daboll has the New York Giants at the forefront of discussions centered around likely contenders to win the NFC.
Daboll and the Giants look to keep their undefeated season in tact in their Monday Night Football showdown against against the Dallas Cowboys.
Whether you are a highly-touted high school prospect or an up-and-coming assistant coach, the 2022 NFL regular season has made one thing abundantly clear: The path to future NFL success runs through Tuscaloosa.
Dylan Smith is the editor of Yellowhammer News. You can follow him on Twitter @DylanSmithAL
Don't miss out!  Subscribe today to have Alabama's leading headlines delivered to your inbox.