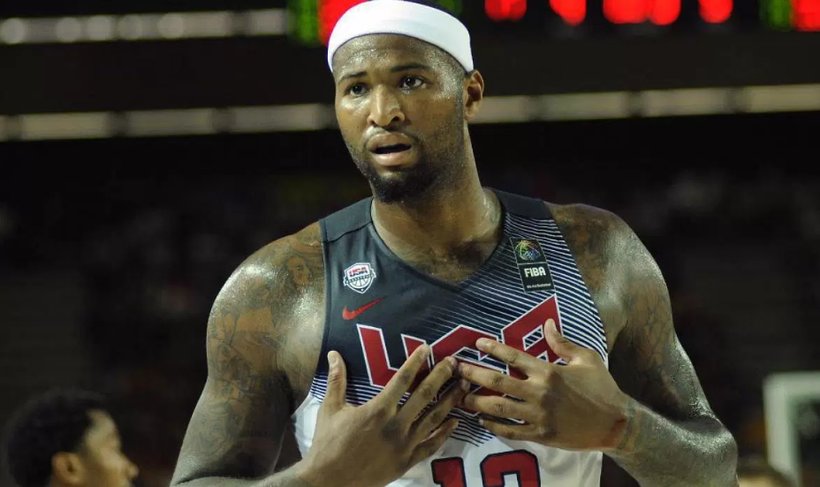 RIO DE JANEIRO — Alabama native DeMarcus Cousins helped lead the USA Men's Basketball Team to Gold in Rio over the weekend, but as soon as he gets back stateside, he better be ready to take out his checkbook because the IRS will be coming his way.
Unbeknownst to some of the athletes and most fans watching back home, Olympic medal winners are heavily taxed at both the state and federal levels.
In keeping with America's "progressive" tax system, the better Olympic athletes perform, the more they are taxed.
Won bronze in Rio? You're going to owe the federal government just under $4,000. Won silver? Just under $6,000. Gold? Get ready to pony up around $10,000.
Cousins averaged 9.1 points and 5.8 rebounds during the Olympics as Team USA went 8-0 overall en route to a blowout victory over Serbia in the gold medal game.
That's the good news.
The bad news is that the Mobile native, who was also an All-NBA second team selection this year after averaging 27 points and 11.5 rebounds per game for the Sacramento Kings, is already in the top tax bracket and will fork over just under 40 percent of his earning to the government.
"But Cousins earns $16 million per year, he can afford it," you say?
Fair enough, but don't forget that most olympic athletes compete in sports that don't rake in the big bucks.
"The U.S. has officially 'earned the gold' for having one of the most backward and illogical tax codes in the world," Americans for Tax Reform said in a press release.
But relief may be on the way, according to the Washington Post. The U.S. Congress is expected to consider giving U.S. olympians a tax break when they return from recess at the beginning of September.
Texas Republican congressman Blake Farenthold has been pushing the TEAM Act ("Tax Exemptions for American Medalists") for years.
"This needless tax illustrates how complicated and burdensome our tax code has become," he said. "We need a fairer system for all, and eliminating this unnecessary tax burden on our athletes is a good way to start."
(h/t IJR)
Don't miss out!  Subscribe today to have Alabama's leading headlines delivered to your inbox.