BJ's Wholesale Club planted its first roots in the Yellowhammer State during a ground-breaking ceremony Thursday in Madison.
The company also made a $10,000 donation to the Food Bank of North Alabama.
"We are committed to supporting our local communities and providing essential needs to families in need," said Emily McCann, head of Community Relations and Philanthropy for BJ's Wholesale Club. "BJ's is a national supporter of Feeding America.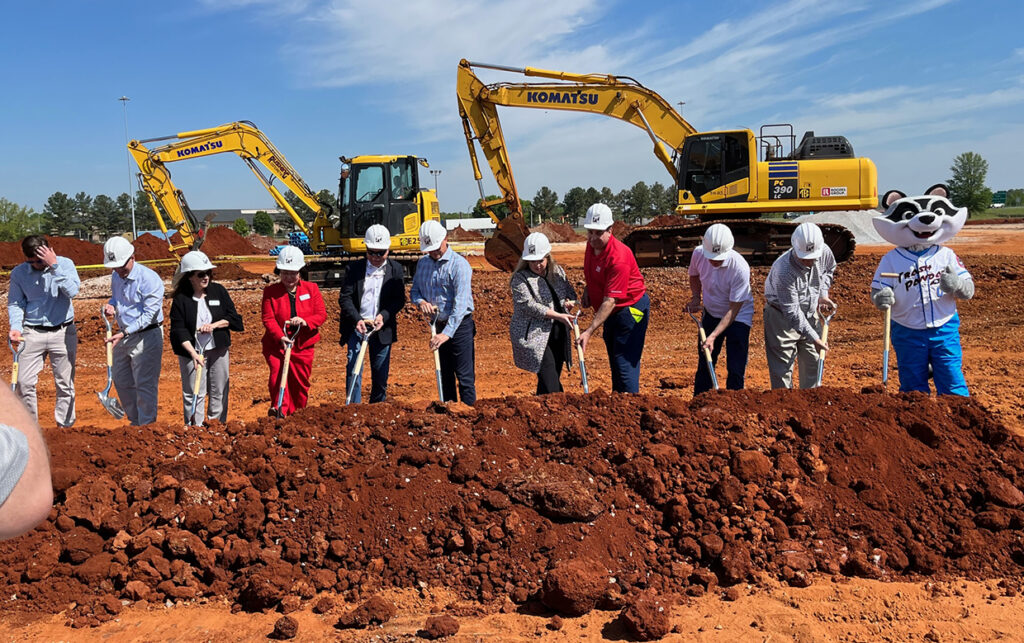 "With the growing threat of food insecurity across all our communities, the Food Bank of North Alabama are an incredible partner in providing food to people in need and we are thrilled to partner with them through BJ's Feeding Communities program."
The program brings thousands of pounds of fresh food directly to families in communities where BJ's has stores.
Developer Louis Breland had nothing but praise for the BJ's team when he spoke to the rather large audience.
"I have been in business almost 50 years and we deal with a lot of people," Breland said. "Dave and his team at BJ's have been nothing but first class, have done everything they said they were going to do.
"There have been a couple of bumps in the road, but a handshake means something to these guys so I can see and feel what is coming with BJ's … it's going to be a great ride."
Dave Picot, senior vice president of real estate for BJ's, said they are expecting a quick and speedy construction with every intent of opening in November.
"BJ's offers incredible value – we are here to save families money," Picot said. "Our grocery prices are 25% less on the average, so we hope you all become members to take advantage of that."
Madison County Commissioner Steve Haraway spoke of the growth and BJ's economic impact on Madison and the Town Madison development.
"We are honored BJ's has decided to come to North Alabama and we are excited about the opportunities for jobs you will provide to the people in the community, and for the revenue the city, county and schools will see," he said. "We were all a part of this idea a long time ago of what would become Town Madison. There were some who had great ideas but couldn't get it off the ground.
"This project is off the ground bigtime, and we have a baseball stadium, unbelievable restaurants, and now we are adding BJ's to the lineup – this is unbelievable."
Don't miss out!  Subscribe today to have Alabama's leading headlines delivered to your inbox.