BIRMINGHAM  — Big – a Birmingham-based, independent communications agency representing a number of state accounts including the Alabama Department of Commerce and the Alabama Department of Education – announced today additions to its strategy service line, highlighted by Alex Sharkey, new director of strategy. Sharkey joins strategy directors Emeka Patrick and David Stutts, brand strategist Ally Clokey, and multicultural strategy lead Manu Gabaldon, in rounding out Big's full strategy team.
"Strategy is the backbone of an agency, and we feel we've assembled the proverbial 'Dream Team' to not only enhance our current state contracts, but also to forge new growth, client partnerships and agency capabilities as we continue to expand our Technology, Automotive, Energy and Healthcare industry-focused footprint across the U.S.," said John Montgomery, Big founder and CEO. "The collective experience each strategist brings to the table is unique and proven, and we look forward to seeing what they are able to accomplish together with Alex at the helm."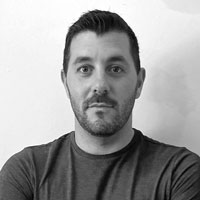 Sharkey, also added to Big's core Management team, brings more than 10 years of strategy experience in an array of industries, including Automotive, Retail, Consumer Packaged Goods (CPG), Business-to-Business (B2B), and Technology, among others. He joins Big having most recently served as director of brand strategy for Fort Lauderdale, Florida-based Zimmerman Advertising. Prior to Zimmerman, Sharkey served in multiple strategy director roles, leading trend research and analyses, brand repositionings and key product launches, and content and communications strategies for such global brands as Coca-Cola Co., Acura, Lexus, The Ritz- Carlton and HSBC Holdings, among others.
Sharkey's hire comes on the heels of the addition of both Patrick and Stutts, who as strategy directors have supported service line efforts for the agency since November 2020 and February 2021, respectively.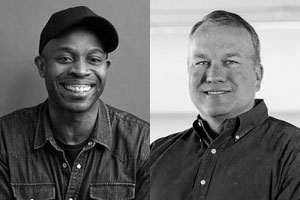 Patrick, a 15-year industry veteran, is a brand strategist with a creative and copywriting background in Retail, CPG and Automotive sectors representing such brands as Nike, Vitamin Water, LUGZ, Perry Ellis, Chevrolet and Royal Caribbean, among others. He provides foundational campaign messaging based on overall client business goals and objectives, influencing both messaging strategy and overall campaign copy development.
Stutts is a seasoned senior-level strategist with over 25 years of experience with multiple agencies, including GSD&M, Leo Burnett, TracyLocke and others. His robust Retail, CPG and B2B experience for brands including Walmart, Shell, PepsiCo, 7-Eleven and Express Oil
Change is guided by quantitative and qualitative research — including focus groups, competitive analysis, trend watching and generational audience insights.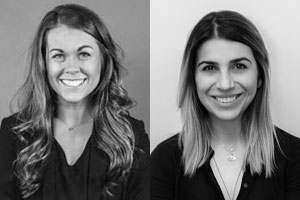 As longer-term strategy team members, Clokey and Gabaldon have provided integral strategic direction for Big clients such as Valvoline, AlabamaCounts! Census 2020 and Bayer Properties, among others. Clokey provides client strategic planning that focuses on analyzing industry trends to evaluate and position brands within markets, while Gabaldon uses her unique experience in Hispanic creative strategy to uniquely tailor campaigns to the evolving multicultural market — championing inclusivity on behalf of brands seeking to increase favorability, consideration and overall relevancy. Collectively, these women have represented such brands as Cracker Barrel, Holler & Dash, Ford Motor Co., Lincoln Motor Co., Chase, Walgreens, and Dunkin' Donuts, among others.
"Big's future is bright, and we are confident this team will 'bring it' to complement our multiple service lines and the brands, people and causes we represent," added Montgomery.
Big is a Birmingham-based independent communications agency that uses data, strategy, and design to creatively solve problems that transform brands and improve lives. A past recipient of AdAge's Small Agency of the Year Award, the agency's diverse client list includes national, regional and local companies in automotive, financial services, government and public affairs, manufacturing and retail, and healthcare. For more information about Big, visit www.bigcom.com.
Don't miss out!  Subscribe today to have Alabama's leading headlines delivered to your inbox.