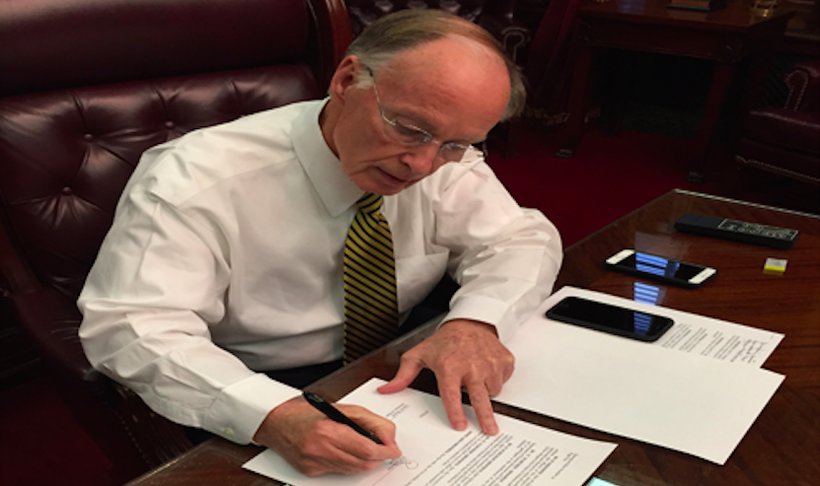 MONTGOMERY, Ala. — Governor Robert Bentley has signed an executive order directing state agencies to utilize "all lawful means necessary" to prevent the resettlement of Syrian refugees in the State of Alabama.
"It is clear that the United States is not prepared to handle the resettlement of Syrian refugees, and one mistake by the Federal Government in allowing a refugee with a terrorist connection poses a major safety threat to our people," Bentley said in a statement. "As Governor, the threat associated with allowing Syrian refugees to enter Alabama is too high, and I will not endanger the lives of Alabamians by allowing Syrian refugees to come into our beloved state. The executive order signed today orders all state agencies to prevent the resettlement of Syrian refugees in our state."
Governor Bentley first announced his opposition to the resettlement of Syrian refugees in Alabama on Sunday.
Since then, twenty-four other governors have joined Bentley in refusing Syrian refugees. In addition, Rep. Michael McCaul (R-Tx.), head of the House Homeland Security Committee, said the Obama administration's plan to resettle Syrian refugees in the U.S. is a "serious mistake" and should be stopped until safeguards are in place.
Numerous Alabama leaders have also engaged on the issue from various angles.
Congressman Bradley Byrne (R-AL1) penned a letter to President Obama demanding the refugee program be brought to a halt.
Sen. Jeff Sessions (R-Ala.) sent a letter to the Senate Appropriations Committee with proposed language for canceling the "blank check" for refugee resettlement in the upcoming government funding bill.
The Alabama Law Enforcement Agency said in a statement Monday night that it "will ensure that state resources are not used to further this prohibited program in Alabama."
A copy of Governor Bentley's executive order can be found here. Legal experts disagree on whether Alabama has a right to refuse Syrian refugees.
---
MORE ON THE REFUGEE DEBATE:
1. Map shows Alabama has already received hundreds of Middle East refugees in recent years
2. Sessions moves to revoke funding for Syrian refugee resettlement
3. Byrne demands Obama halt Syrian refugee resettlement in Alabama, U.S.
4. Condoleezza Rice sums up why allowing Syrian refugees into Alabama is a bad idea