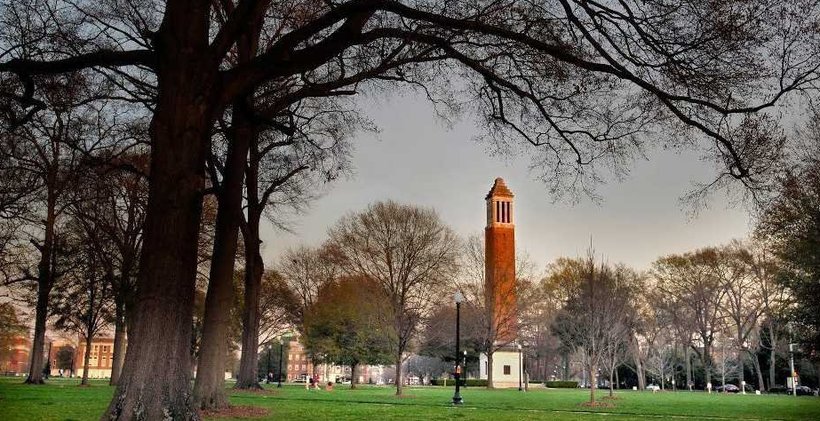 TUSCALOOSA, Ala. — The University of Alabama has already garnered headlines this year for being the fastest growing flagship university in America, and now it has become apparent that the school is not only attracting more students, it is attracting some of the top students in the country.
This year's freshman class represents the most academically talented in the school's 185-year history, according to a press release.
More than 40 percent of UA's 7,559-member freshman class scored 30 or higher on the ACT, up from last year's record 36 percent. In all, UA enrolled 37,665 students this fall, up from 37,100 in fall 2015.
"This record-setting freshman class is evidence of our commitment to grow strategically," said UA President Stuart R. Bell. "And, as high achieving students graduate and remain in Alabama to begin their careers, it also helps grow the state's economy."
More than 31 percent of the freshman class had a high school Grade Point Average of 4.0 or higher, up from 29.5 percent last year. The class's average ACT score is 27.1, the highest ever for UA, and up from last year's 26.6 average.
"Our students and their parents express, through their college selection, confidence in our abilities to help them achieve their goals, both as students and as they plan for life after college," Bell said.
For the first time, more than half of UA's students are coming in from out of state.
Dr. Bell told Yellowhammer earlier this year that the growing attraction to UA for out-of-state prospects is a result of "great students wanting to be around other great students."
"These students are coming out of high schools all over the country at the top of their classes, and they see themselves coming to UA," he explained. "The cool thing about this is that it feeds on itself. When a great out-of-state student comes to UA, they are kind of a cow bell for all of their friends. The more great students you attract, the more great students they attract to come in behind them. This is huge for the state of Alabama from an economic development standpoint. We are bringing in the best and brightest and a lot of them want to stay here. They are going to create jobs and invent products and companies that we don't even have right now."
This year's freshman class includes 151 National Merit Scholars, and 2,536 freshmen are enrolled in Honors College, a more than 12 percent increase over 2015.
UA's freshman class is 4.8 percent larger than last year's class.
RELATED:
Bama has grown into an economic powerhouse as its new president charts a path forward
Don't miss out!  Subscribe today to have Alabama's leading headlines delivered to your inbox.