2020 was a record-breaking year for the U.S. housing market, and Alabama was no exception. Investment in the state generated a lot of attention from publications around the globe as a variety of Alabama destinations appear at the top of the list for booming markets.
Here are a few examples of Alabama destinations identified by industry leaders as ones to watch:
Lake Guntersville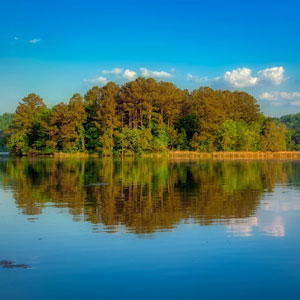 As the pandemic has shifted interest to more rural, scenic driven destinations, places like Marshall County, Alabama, have surfaced to the top of real estate searches. According to Market Watch, Marshall County led the country in the percentage of increased searches for micropolitan communities. The area surrounding Lake Guntersville saw an increase of 2817% on the Redfin.com website in the fourth quarter of 2020 compared to the same quarter in 2019.

Montgomery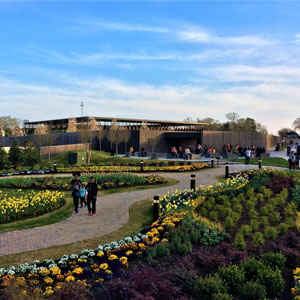 Appearing in two notable publications, Alabama's capital city has been recognized for its affordability, promising job market and appeal to travelers. Forbes Advisor looked at 100 metro areas with a population of at least 100,000 to identify the top 10 most affordable cities for homebuyers. Appearing at No. 8, Montgomery offers the lowest median annual real estate taxes and is poised for growth based on continued investment from the aerospace and automotive employers. In addition, the continued expansion of Montgomery's social justice attractions has drawn attention from Bloomberg who has listed it as one of the best places to travel in 2021.

Tuscaloosa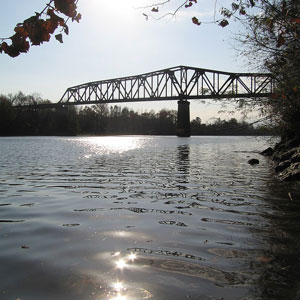 Leading the national trend in real estate is the continued growth of vacation rental property investments. According to the real estate education publication Fortune Builders, Tuscaloosa is No. 2 in the country on the list of places to buy a vacation rental property. Citing the year-over-year growth in tourism both inside and outside of football season, this Alabama city bodes well for investors looking for potential profits in rental investments.

Gulf Shores / Orange Beach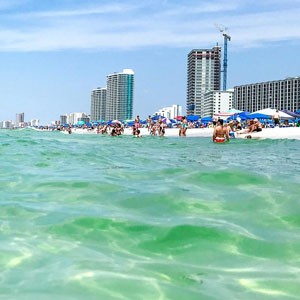 No stranger to second home real estate investors, the beautiful beaches of Alabama's gulf coast have been an attractive destination for years.  In spite of the changes 2020 brought to the investment landscape, this area proves to be dependable for travel-hungry tourists. Air DNA tracks the performance data of over 10 million AirB&B and VRBO vacation rentals and published a list of the best places to buy short-term rental property in the U.S. When it comes to areas with over 1,000 active short-term rentals, Gulf Shores / Orange Beach scored number eight for its annual revenue potential and annual revenue growth.

Dauphin Island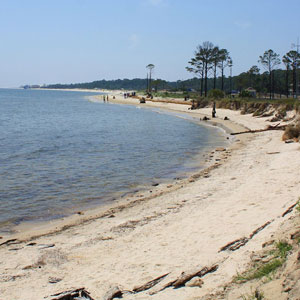 As reported by CNBC, the vacation rental management website Vacasa has rolled out its annual report highlighting the best U.S. destinations to invest in a vacation rental property. The study analyzed home sales and rental data in vacation areas around the country. For the second year in a row, the "sunset capital of Alabama" has made the list.

Birmingham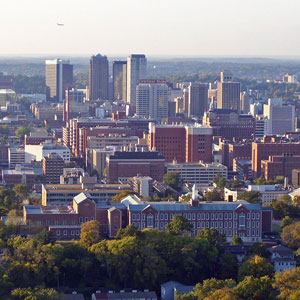 The Magic City appeared on several real estate investment lists in 2020.  In its analysis of America's hottest real estate zip codes, Forbes lists Birmingham first on the list. The analysis uses data from Zillow.com to determine America's fastest-growing zip codes by home sale price appreciation. Property Wire lists Birmingham as one of five on its 2020 best areas to invest and the international publication Global Investments lists it as the next U.S. property investment hotspot. Additionally, Travel and Leisure magazine includes Birmingham as of the best places to travel in 2021.

Huntsville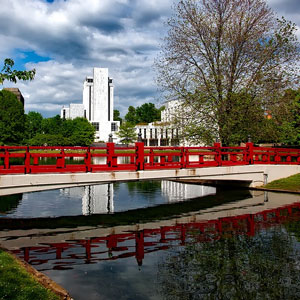 Alabama's Rocket City made the list of emerging real estate markets of 2020 according to Mashvisor, an analytics service company focused on providing investors with property information. Huntsville is noted as one of the markets leading the economic recovery in the nation.

Auburn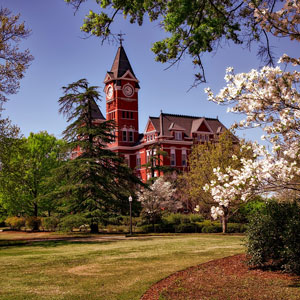 Housing Wire, a digital publication focussed on mortgage and housing markets placed Auburn on the 2020 best locations for investment property. The only Alabama city to make the rankings, Auburn was listed in second place for the highest population growth and first place for employment growth.

Alabama REALTORS® is the largest statewide organization of real estate professionals and the official advocate of Alabama's multifaceted real estate industry. Subscribe to our newsletter and stay up to date on real estate news in Alabama.