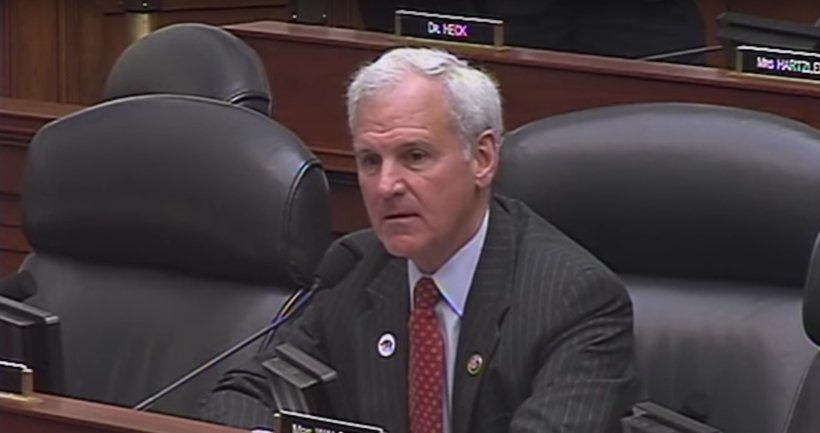 WASHINGTON — United States House Speaker Paul Ryan on Friday announced Rep. Bradley Byrne (R-AL1) will deliver the weekly Republican address to the nation as college football kicks off around the country.
"College football isn't the only exciting thing happening tomorrow," Speaker Ryan tweeted. "Don't miss [Rep. Byrne's] address."
Rep. Byrne traversed his south Alabama during the August congressional recess period with a focus on learning how local organizations are helping lift people out of poverty. He will discuss these visits in his address, as well as House Republicans' "Better Way" agenda, which has a focus on fighting poverty.
"Far too many Americans are trapped in poverty, yet Washington continues pushing the same failed policies—something must change," said Rep. Byrne. "I spent the last month traveling across my district to visit with organizations and groups who are actually succeeding at lifting people out of poverty. I look forward to sharing some of the highlights from my visits and outlining why there truly is a Better Way to fight poverty."
Speaker Ryan praised Rep. Byrne for his efforts and said House Republicans are committed to advancing policies that will increase opportunity for impoverished Americans.
"Bradley has been doing exactly what's needed in the fight against poverty—going straight to the front lines and hearing about what's working at a local level," said Speaker Ryan. "We have to open up our system for more collaboration and tailored benefits—making it easier for individuals and communities to get back on their feet. Too many people feel like the American Idea is out of reach, and House Republicans are committed to changing that."
Here is how the Speaker's office describe Rep. Byrne's tenure in the House:
Congressman Bradley Byrne was elected to his first full term on November 4, 2014. In Congress, Rep. Byrne has established himself as an effective legislator by successfully advocating for local interests while also championing a smaller, less invasive federal government. Byrne has worked to support local industry through improved infrastructure, including the construction of a new I-10 bridge over the Mobile River. In an effort to shrink the federal bureaucracy, Byrne has pushed for the repeal of Obamacare, fought to reduce the regulatory burden on small businesses and worked to rein in out-of-control federal spending.
Rep. Byrne's address will be available starting on Saturday, September 3, at 5:00 a.m. CT on speaker.gov.