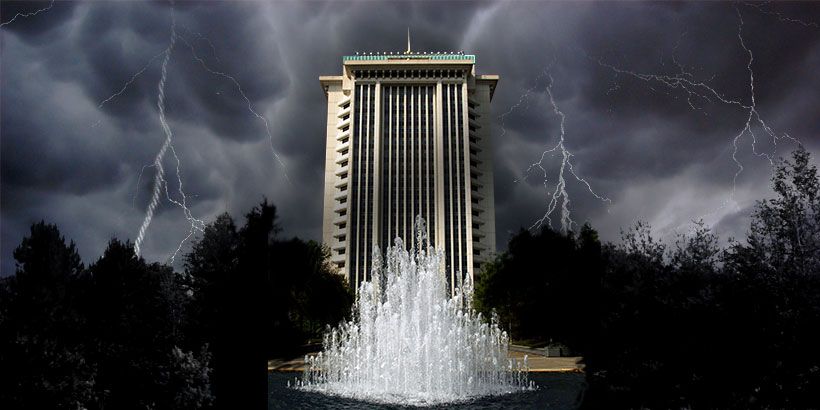 MOBILE, Ala. — An Alabama company has filed Chapter 11 bankruptcy amid lawsuits alleging they broke labor trafficking laws, and the state's taxpayers may be on the hook for it.
Here's how:
Shipyard Signal International LLC lost a lawsuit—the first of dozens—earlier this year. Several Indian citizens accused the company of luring them to work on oil rigs damaged by Hurricane Katrina under false pretenses.
According to the Wall Street Journal, "[t]he workers were charged $35 a day to live in cramped bunkhouses with inadequate food and toilet facilities. Many became ill, court papers allege. Their living quarters were guarded and subjected to surprise searches. According to the complaint in the case that went to trial, the Indian temporary workers felt trapped in the poor work and housing conditions."
The first case to go to trial resulted in a $14 million jury award against the company.
But it is not abnormal for large companies go bankrupt, so why are Alabama taxpayers on the hook this time?
The Retirement Systems of Alabama (RSA) owns more than 47 percent of Signal International. The RSA is currently owed $70 million by Signal, and has offered to loan an additional $20 million to help the company through the restructuring process of a Chapter 11 bankruptcy.
In short, Alabama's public retirement fund—which is ultimately backed by the state's taxpayers—will be on the hook if Signal fails.
And if RSA is not able to meet its obligations to fund the retirements of Alabama state employees, taxpayers are the ones left holding the bag.
If that sounds implausible, think again.
"The problems at the RSA run deeper than holding a 47% stake in a company going bankrupt and facing labor trafficking charges," said Dr. Daniel J. Smith at Troy University's Johnson Center for Political Economy. "The Johnson Center for Political Economy, the Alabama Policy Institute, and Pew have all released reports finding that the RSA is substantially underfunded. The Johnson Center study estimates the RSA has a staggering funding gap of $59 billion. This is obviously a long-term concern for the fiscal shape of Alabama and for state employees expecting their retirement accounts to be there when they retire. This is a problem we simply cannot afford to ignore."
While RSA's ownership stake in Signal represent only a small portion of its total portfolio, the gamble is indicative of RSA's investment strategy, which focuses on investing first in Alabama companies—even when those investments don't promise the safest return.
Those decisions have paid off in some instances, and there is an argument to be made that the practice can sometimes boost the state's economic development efforts. But the RSA's fiduciary responsibility is to the state's public retirees, and their investment decisions have often cost those retirees a great deal.
Though few investment funds fared particularly well during the Great Recession, RSA's did the worst of any public pension system in the country, losing $13 billion in 2008 and 2009 alone.
As a result of the massive yearly losses, lawmakers have been forced to appropriate state resources to help the system fulfill its obligations. In fact, Alabama taxpayer money currently props up the RSA to the tune of roughly a billion dollars every year.
To make matters worse, the Johnson Center estimates that when valuing Alabama's pension payment obligations based on a "guaranteed" rate of investment returns, the program will actually run out of money by 2023.
Legislators returned to Montgomery this week to debate how to plug a $200+ million hole in the state's General Fund budget, while nearly a billion dollars a year is going to prop up the RSA. That could ultimately lead to renewed interest in reforming the beleaguered pension system next legislative session.
---
Like this article? Hate it? Follow me and let me know how you feel on Twitter!

— Elizabeth BeShears (@LizEBeesh) January 21, 2015
Don't miss out!  Subscribe today to have Alabama's leading headlines delivered to your inbox.