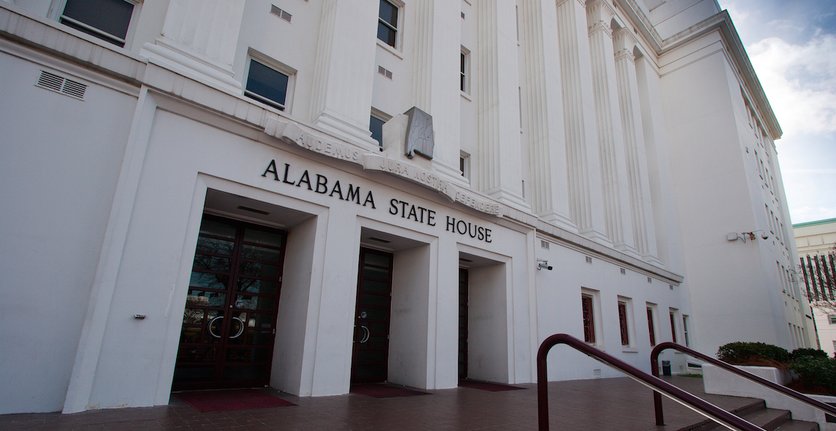 After first passing tax cuts and pay raises, the Alabama Senate approved a $2 billion budget Tuesday to fund the state's general operating, non-education expenses for the next fiscal year.
Key funding increases:
— $3.2 million increase to the Alabama Law Enforcement Agency to fund the hiring of 30 new troopers.
— $8 million increase for the state Alabama Department of Mental Health.
— $4.7 million increase for the Alabama Department of Economic and Community Affairs.
— $51 million increase for the Alabama Department of Corrections, which will help bring the state's prison system in compliance with a federal court order to improve conditions.
The one BIG DEAL: Read my lips … no new taxes!
What key lawmakers said:
State Senator Trip Pittman, R-Montrose, who chairs the Senate Finance and Taxation Budget Committee:
— "This budget protects the taxpayers of Alabama, while ensuring that the core functions of state government are adequately funded."
— "We have prioritized targeted increases for state troopers, prisons, and the department of public health, and level-funded nearly every other state department and agency."
Senate Pro Tem Del Marsh, R-Anniston:
— "This is a good general fund budget, we were able to fully fund state agencies, hire new state troopers, provide much needed money to address mental health in our prisons, and pay back debt to the Alabama Trust Fund."
— "Although the past few budgets have been lean, through conservative fiscal practices and living within our means we have been able to come out of those years and pass a robust budget without having ever raised new taxes on hard working Alabamians."
— "Unlike our counterparts in Washington, in the Alabama Senate we believe that we owe it to the taxpayers to be good stewards of their money and use it in a way that works best for everyone in this state and I believe this budget does just that."
Senate Majority Leader Greg Reed, R-Jasper:
— "Alabama's economy is growing, unemployment is a historic low, and the state Senate has passed a pro-growth budget that includes no new taxes on Alabama families or businesses,"
— "I want to thank budget chairman Trip Pittman for the tremendous job he did in crafting a fiscally-responsible budget."
The budget now goes to the State House of Representatives for action.
(Sign-up for our daily newsletter here and never miss another article from Yellowhammer News.)
Don't miss out!  Subscribe today to have Alabama's leading headlines delivered to your inbox.