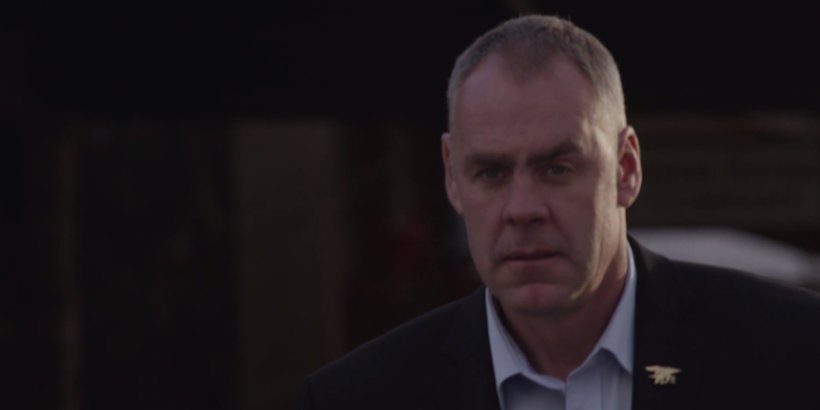 WASHINGTON — Twenty-three-year Navy veteran and former Commander of the famed SEAL Team Six Ryan Zinke was sworn in this week as the U.S. House of Representatives' only Navy SEAL, and unknown to most, Alabama played a small role in helping get him elected.
SEAL Team Six, which is officially named the Naval Special Warfare Development Group (NSWDG) and commonly referred to as DEVGRU, and its Army counterpart, Delta Force, are the American military's elite counter-terrorism units.
"They're our nation's 9-1-1 force," Zinke said in a recent documentary. "They don't fail and they don't quit."
After serving on Team Six for eight years and rising to become the unit's Commander, Zinke retired from the Navy and decided to put his skill set to use in the rough-and-tumble arena of politics.
In 2008, Zinke was elected to the Montana State Senate. He also gained national notoriety in 2012 for launching a super PAC called Special Operations for America, which gave the special forces community a channel through which they could express their frustrations with President Obama.
When the President nominated Democratic Sen. Max Baucus to be the new U.S. Ambassador to China last year, that set off a chain reaction that opened up Montana's only congressional seat, and Zinke decided to take a shot at it.
He entered a fiercely competitive primary, and a group in Alabama — including several SEALs who served under Zinke — decided to jump in behind him full-force.
Landon Ash, CEO of Alabama-based defense contractor Xtreme Concepts, and Alabama State Sen. Clay Scofield (R-Arab) hosted a fundraiser for Zinke in Birmingham. Zinke flew down to attend and reunite with some of his former team members.
Ash said as soon as he saw Zinke was running, he knew it was an effort he had to get behind, even though Zinke wasn't running in Alabama.
"Xtreme employs almost exclusively former U.S. special forces and we're very supportive of them when they run for public office," he said. "Tom Cotton and Ryan Zinke were two of the special operations candidates we threw our support behind during this cycle. Several SEALs who now work for Xtreme served under Ryan Zinke, so we're especially pleased to be able to call him 'Congressman' now, in addition to 'Commander.' These men have already proven their commitment to defending our nation, and we need a lot more people in Washington with their courage and backbone."
The fundraising and support from Alabama helped propel Zinke through the tough primary. He later cruised to a general election victory.
Zinke was immediately appointed to serve on the House Committee on Armed Services, alongside Alabama congressmen Bradley Byrne (R-AL1), Mike Rogers (R-AL3) and Mo Brooks (R-AL5).
"It was an honor to serve our nation as a Navy SEAL, and I am thankful to have the opportunity to serve all of our military members and their families as a new member of the House Armed Services Committee," said Zinke. "The political handling of military affairs, from rules of engagement, to micromanagement of low-level officers, and military culture, are devoid of the interests and effectiveness of our people who get the job done. I'm going to push back against making decisions based on politics, rather than what is right for the mission. When it comes to the battlefield, it's the military's job to win and win decisively."
It's clear that Zinke's bringing the SEAL mentality to the halls of Congress, and he's leaving a friendly reminder outside his office, just in case…
Congratulations @RyanZinke on becoming the 1st #NavySEAL elected to the U.S. House! @yhn @thehill @GOP @NRCC pic.twitter.com/SlbfiycJXO

— Xtreme Concepts (@Xtreme_Concepts) January 6, 2015
---
Like this article? Follow me on Twitter and let me know what you think.

— Cliff Sims (@Cliff_Sims) December 3, 2014