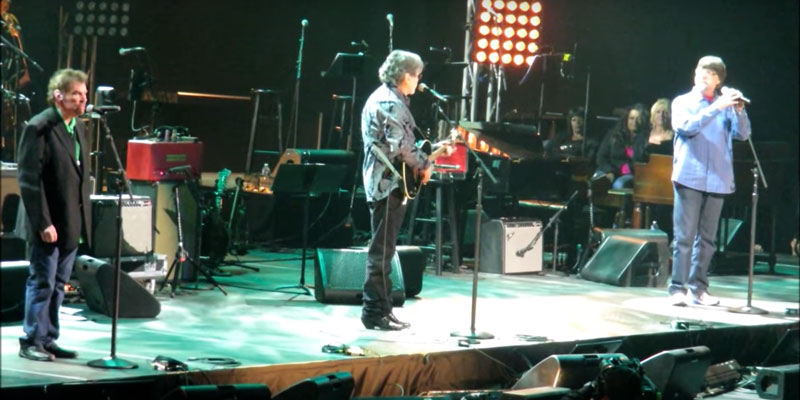 Thursday night, the band Alabama paid tribute to Merle Haggard by performing the 1969 hit "Silver Wings." This was part of the "Sing Me Back Home: The Music of Merle Haggard" concert in his memory.
Before singing the song, Alabama lead singer Randy Owen said, "The first two songs that we learned to sing together on stage were two songs written and recorded by Merle Haggard."
"Silver Wings" was originally part of Haggard's 1969 album entitled A Portrait of Merle Haggard.
The concert, which took place at Bridgestone Arena in Nashville, featured Kenny Chesney, Sheryl Crow, Willie Nelson, Miranda Lambert, Toby Keith, Dierks Bentley, John Mellencamp, Loretta Lynn, Hank Williams Jr., Lynyrd Skynyrd, and others. They all gathered on this night to pay tribute to Merle Haggard exactly one year after his death at the age of 79.
Don't miss out!  Subscribe today to have Alabama's leading headlines delivered to your inbox.