Alabama has been chosen as one of six locations in the United States designated a Defense Manufacturing Community as a result of collaboration among the Department of Defense (DoD), Redstone Arsenal and the University of Alabama in Huntsville (UAH).
UAH has been awarded a $3.7 million DoD grant under the Defense Manufacturing Community Support Program. The university is serving as the lead to focus on the visibility, workforce training and adoption of advanced manufacturing technologies in the region with an emphasis on the modernization of U.S. Army aviation and missile systems.
This award follows a competitive selection process culminating in the Under Secretary of Defense for Acquisition and Sustainment's designation of six Defense Manufacturing Communities (DMC) across the country.
UAH served as the lead for proposal development and grant funding and will act as the spokesperson presenting the consensus opinion of the consortium, as well as coordinating their strategy implementation for the Alabama Defense Advanced Manufacturing Community (ADAMC).
The ADAMC is comprised of 22 counties that will focus on supporting and growing the capabilities of the defense industrial base in Alabama. UAH will pull together existing programs throughout the region and will establish the Advanced Manufacturing Innovation and Integration Center (AMIIC) in Huntsville.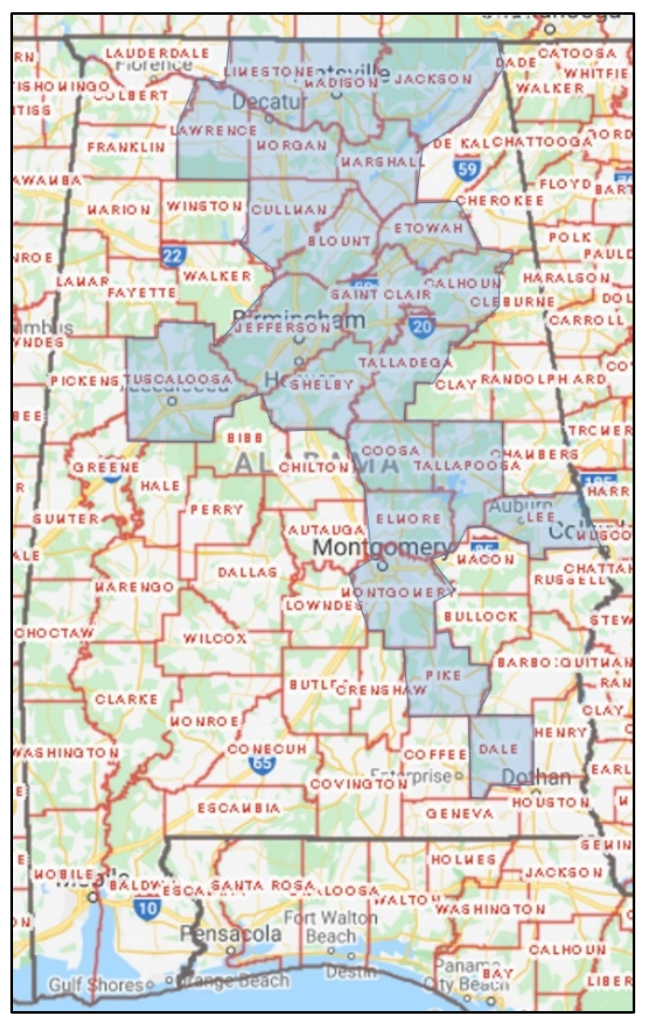 "Alabama has been a strong leader in the defense manufacturing community for decades, and this grant only recognizes the significant impact our state has on our nation's defense programs," Governor Kay Ivey said in a statement. "I look forward to seeing the groundbreaking advancements UAH will be able to achieve for manufacturing technologies."
This defense manufacturing community in Alabama encompasses the majority of aerospace and defense manufacturing, defense installations and associated industries in the region. The implementation strategy to achieve these goals consists of two enabling activities, including:
• The National Center for Defense Manufacturing and Machining (NCDMM) will establish the initial operation of the AMIIC facility, which is expected to be in Cummings Research Park near the UAH campus.
• UAH will be responsible for examining needs, gaps and barriers to effective workforce development and technology adoption.
These efforts are designed to strengthen the innovation and manufacturing base in designated defense manufacturing communities through a consortium composed of members of academia, defense industry, nonprofit organizations, and state and local governmental entities.
"AMIIC is a newly-founded non-profit organization led by a collaborative advisory board representing government, industry, and academia. We have a mission to accelerate the adoption of advanced manufacturing technologies and grow Alabama's highly-skilled workforce," explained AMIIC executive director John Schmitt. "Huntsville's leadership in the defense manufacturing community is long-standing, and AMIIC is proud to be a part of the city's future and continued leadership in this arena."
This presents a revolutionary step forward for the region with regard to positioning the DoD presence within a rich environment of industry, academia and small-to-medium manufacturing expertise, benefitting Army modernization priorities through product, process, human capital and the STEM educational experience, according to Dr. Bob Lindquist, UAH vice president for Research and Economic Development.
The combination of achieving defense manufacturing community status and the subsequent enhancement of advanced manufacturing capabilities will strengthen Alabama's defense industrial base and make further contributions to the DoD to position the state for continued growth and retention of its defense installations. The state has a strong history in manufacturing and is growing exponentially in advanced manufacturing-related jobs.
To achieve these program goals, the partners will create a model that drives interaction and collaboration. The educational process will begin early in K-12, with a focus on STEM needs and manufacturing education, and carry forward through both two-year and four-year academic career paths.
By working collaboratively with government, industry and academia, existing education programs will benefit as new workforce development programs are created to supply a pipeline of qualified and capable individuals, according to the DoD.
This award is one of six Department of Defense grants announced across the nation totaling $25 million made by the Office of Local Defense Community Cooperation. The awards derive from fiscal year 2020 appropriated funding and leverage an additional $12.6 million in non-federal funding for a total investment of $37.6 million to enhance critical skills, research and development, and small business support, said Dr. Suzy Young — a director in the UAH Office of Research and Economic Development and a member of the AMIIC board.
The Department of Defense's Office of Local Defense Community Cooperation works with states and communities to help them respond to changes driven by the DoD throughout the U.S. Some are home to military bases while others manufacture the products and provide the services necessary for national defense. The office leverages the capabilities of state and local partners through grants and technical assistance to enhance readiness of installations and ranges as well.
The ADAMC ecosystem elements will be in three areas: demand for advanced manufacturing; technology advancement and knowledge sharing capabilities; and education and workforce development. UAH principal investigators for the project include Brian Tucker, research scientist, and Joe Paxton, director for the UAH Office for Operational Excellence.
Ray Garner is a contributing writer to Yellowhammer News.