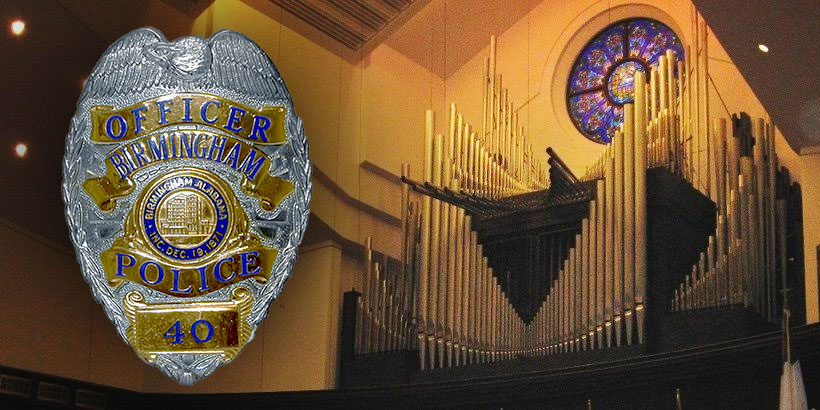 BIRMINGHAM, Ala. — By a vote of 21-7 the Alabama State Senate passed a bill that would give Briarwood Presbyterian Church the power to hire its own police officers with complete public authority. The bill has been sent to Governor Robert Bentley (R-AL) to sign.
First introduced by Rep. Arnold Mooney (R-Birmingham) in the Alabama House, where the bill passed 84-0, Sen. Jabo Waggoner (R-Vestavia Hills) carried it to the Senate which passed it without much debate after a lengthy battle over the General Fund Budget.
Briarwood operates a church, elementary and high school and seminary on campuses in Jefferson and Shelby counties. The bill would require officers hired by the church to be certified by the Alabama Peace Officers Standards & Training Commission, but would grant them all of the same powers that a standard city police force possess. The officers would only have jurisdiction on Briarwood property.
Sen. Hank Sanders (D-Selma) said during debate on the bill he was concerned about starting a trend in the way the state polices. "What we're about to do is start an avalanche of private police forces with public authority," Sanders said.
In an interview with Yellowhammer News, Briarwood Church Administrator Matt Moore said that the primary motive of the bill is child protection in an educational environment. He said that the church, which has a large 6A high school, wanted to get the same protections for its students that students at the state's private colleges get under Alabama Code 16-22-1.
"We are in a unique situation. We have a large private school, a large church, and we are dealing with incorporated Shelby county, Jefferson county, and coordinating with all of the municipalities around us," Moore said. "After Sandy Hook, most public schools have a resource officer, but as a church we don't have access. In essence [the bill] allows us to have a qualified first responder and proper communication to coordinate and corporate with surrounding cities in the event of some sort of safety issue."
The text of the bill states that the officers will be employees of the church, who would be responsible for their salaries. Even with the end of the Special Session, the governor has 14 days to sign the bill for it to become law.
Don't miss out!  Subscribe today to have Alabama's leading headlines delivered to your inbox.