The Alabama Grocers Association, representing more than 100 retail members operating over 750 stores statewide, honored industry champions last week in Birmingham. Lieutenant Governor Will Ainsworth headlined the event as guest speaker after his successful legislative effort to cut the state's grocery tax.
More than 120 people attended the event to celebrate the hardworking food, beverage, and grocery profession in Alabama.
The Retailer of the Year Award was presented to Gerry D'Alessandro, CEO of Fresh Value. "It was such an honor to be nominated and selected to win the AGA Retailer of the Year," D'Alessandro said. "It was very humbling, and I really appreciate all of my peers that recognized me and voted for me to win this award."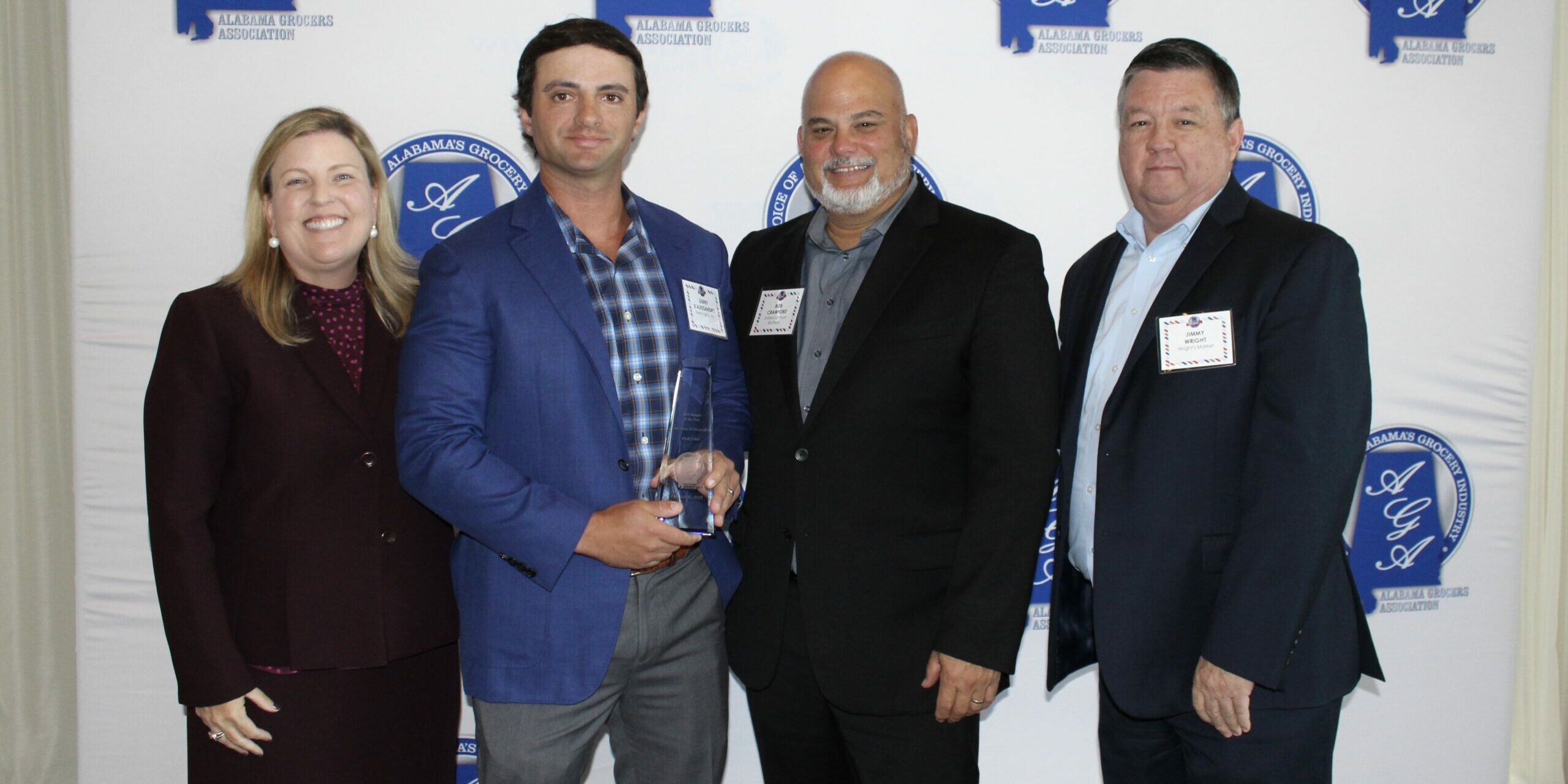 The Wholesaler of the Year Award was given to Jeff Brown, Director of Business Development of Piggly Wiggly Alabama Distributing Company.
RELATED: Alabamians to 'finally' see grocery tax relief Sept. 1st

"It is an honor to receive this award, but it's not me," said Brown. "It is the organization. We have over 600 associates here, and I am just a small part of it."
The Vendor of the Year award recipient was Mike Hanson, Director of Key Accounts of Milo's.
"As far as the award is concerned, I appreciate this being given," said Hanson. "I am accepting it on behalf of Milo's, but there are many people that are responsible for this award."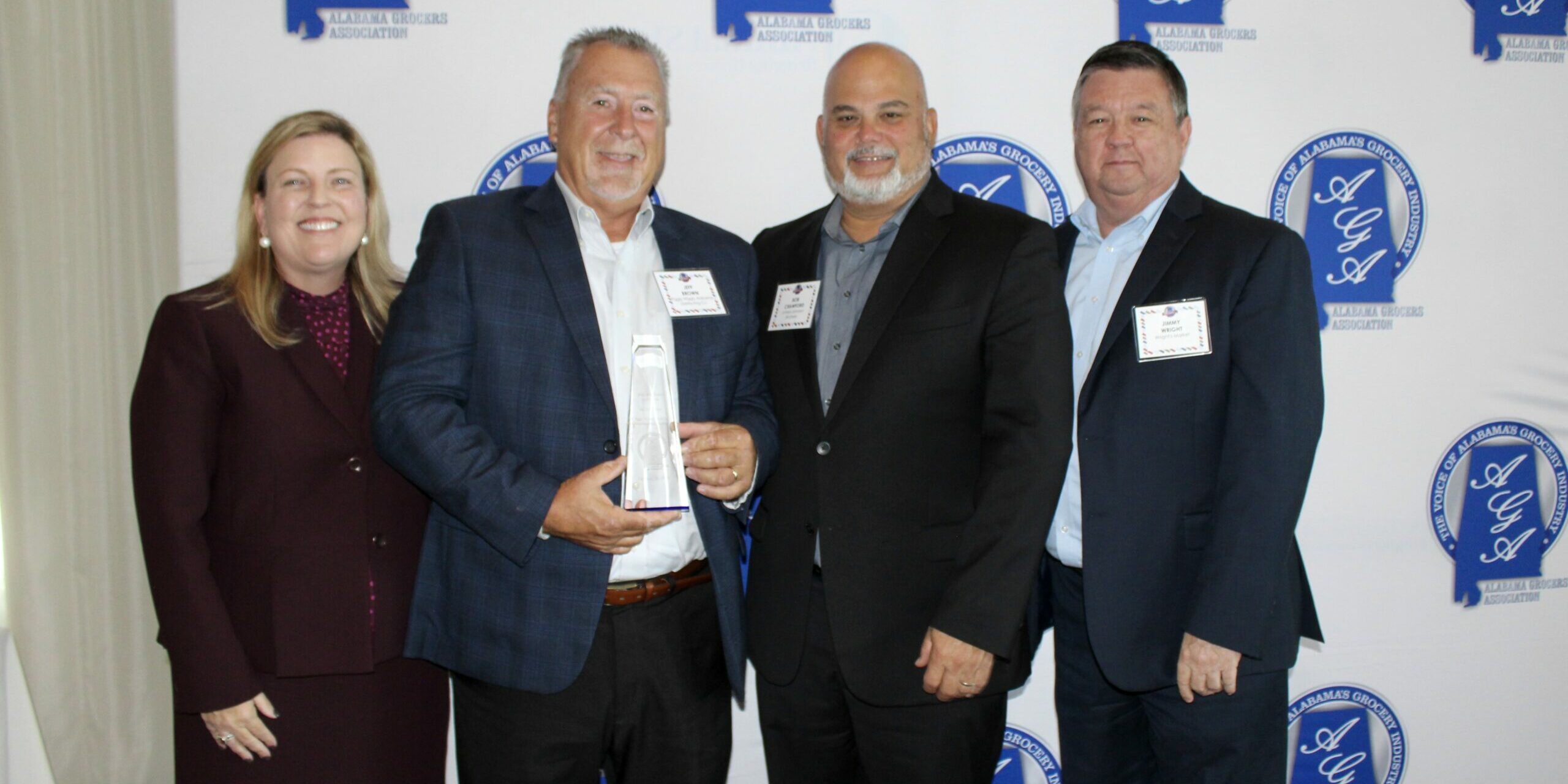 "Each of these fine individuals exemplify leadership and excellence in Alabama's grocery industry." said Ellie Taylor, President and CEO of the Alabama Grocers Association. "We are thankful for the opportunity to honor them and their commitment today."
Patrick McWhorter was recognized for 30 years of serving AGA as their Legislative Representative. The list of legislative feats McWhorter accomplished over the past three decades is highly impressive.
"What a wonderful surprise to be recognized for my 30 years of service representing the Alabama Grocers Association," said Patrick McWhorter, Legislative Representative of AGA.
"From that day in August 1993 when the Board of the AGA in its infancy placed their trust in me to carry the banner of Alabama grocers, I have worked tirelessly to earn that trust and to make my friend Jim Smotherman, Ellie Taylor, and supermarket owners and managers across the state proud of their decision. It is truly an honor and a privilege to fight to protect these businesses, which provide such a critical service, and their customers."
RELATED: Largest tax cut in Alabama history is passed 
AGA honored Lieutenant Governor Ainsworth with the Spirit of Alabama Award.
"The Spirit of Alabama Award is a high honor, but it is one that I share with each legislator who sponsored and supported the bill and all who worked to repeal the grocery tax before me," Ainsworth said.
"We must finish the job of eliminating the state grocery tax altogether, but with Alabama's historically strong economy and record low unemployment, I am confident that full relief from food taxation is on the horizon."
The food retail industry in Alabama provides over half a million jobs with over $2.5 billion in annual wages paid. Grocers pay over $1.1 billion in state taxes and have a total economic impact on the state's economy of over $12 billion.
Grayson Everett is the state and political editor for Yellowhammer News. You can follow him on Twitter @Grayson270
Don't miss out!  Subscribe today to have Alabama's leading headlines delivered to your inbox.