Alabama Dept. of Revenue leader attempts to defend Netflix Tax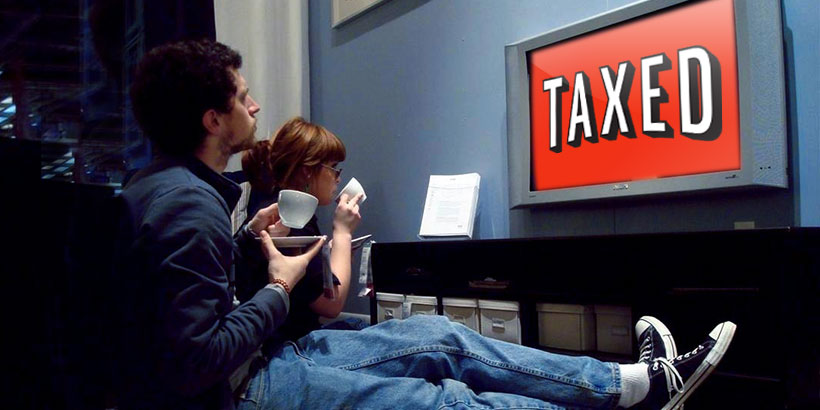 MONTGOMERY, Ala. — Yellowhammer News has obtained a copy of a letter sent to some legislators by Alabama Department of Revenue (ADOR) Commissioner Julie Magee explaining her rationale for a significant expansion of the state's "Rental Tax"—which could now include Netflix movies and shows and other streamed content.
For decades in Alabama, if you were a patron of a video rental store (remember those?), you were charged an additional "rental tax" for each transaction. But with those stores going the way of the Dodo, the state government has seen its video rental revenue drastically decline. As a result, the Alabama Department of Revenue is proposing a new tax on cable television customers that would for the first time tax "digital transmissions," including movies and television shows that cable customers access on-demand through their digital video recorders (DVR).
After Yellowhammer broke the news of the tax in March, the Alabama Legislative Council, a body made up of representatives from both the Alabama House and Senate which oversees executive branch agencies, sent ADOR a letter reminding them that it is actually the Alabama Legislature with the authority to raise taxes.
"We have received concerns from several members of the legislature and other interested parties that the amendments may be overly expansive and may also be considered a new tax," the letter stated, "in which case the Alabama Legislature would be the proper governmental body from which to make such a determination or enactment."
Now, Commissioner Magee is responding to those lawmakers on the Legislative Council, saying the Alabama Code allows the definition of "tangible personal property" to be expanded to streamed content.
"Please know that although this initiative would likely increase general fund revenues, it is not about raising taxes, but rather it is about the current wording of the Code of Alabama as it relates to an evolving technology. A literal reading of Code of Alabama section 40-12-220 would cause one to come to the conclusion that the rental of digital media products is indeed taxable."
This Code section states that the Alabama Rental Tax shall apply to 'tangible personal property.' Tangible personal property is defined by this section as anything which may be 'seen… or otherwise perceptible to the senses.' Digital media can, of course, be seen and heard."
Magee says 21 other states already tax streamed video, and expanding Alabama's rule would raise an estimated $6 million annually.
Yellowhammer reached out to ADOR for comment, and has yet to receive a reply.
Companies speak out
Thousands of DirecTV customers Wednesday found pleas from the satellite television company in their email inboxes calling on Alabamians to reach out to their legislators to reverse the proposed rule.
Here's the text from that email:
The Alabama Department of Revenue wants you to pay a NEW TAX just for watching TV! There is a new rule under consideration that will tax your on-demand movies, television programs, streaming video and EVEN your satellite box! What are they thinking?

In this economy, many Alabama families have cut back on eating out, going to the movies, and attending sporting events, but they can still go home and rely on their favorite television programming for affordable entertainment. Now is not the time for higher taxes on your TV!

If you don't think it is fair to burden Alabama families and businesses with higher taxes just for watching satellite TV, contact your state representatives and tell them: Now is not the time for higher taxes on your TV!
William J. Canary, President and CEO of the Business Council of Alabama (BCA), wrote a letter to ADOR this week expressing his opinion of the tax expansion.
"In our opinion, the proposed regulation far exceeds the authority of the Department by imposing a new tax, thereby intruding into the exclusive province of the Legislature," Canary wrote ADOR Secretary Michael Gamble. "As you are aware, there is no provision in the Alabama Code that imposes a tax on streaming content."
"The Department's efforts with regard to its proposed new tax on streaming content go well beyond the administration of the revenue laws and venture into the creation of a new tax that was never contemplated by the Legislature. In doing so, the Department has exceeded its authority in a manner that sets a dangerous precedent not only to those who would be subject to this particular new tax, but to all of Alabama's taxpayers."
---
Like this article? Hate it? Follow me and let me know how you feel on Twitter!

— Elizabeth BeShears (@LizEBeesh) January 21, 2015