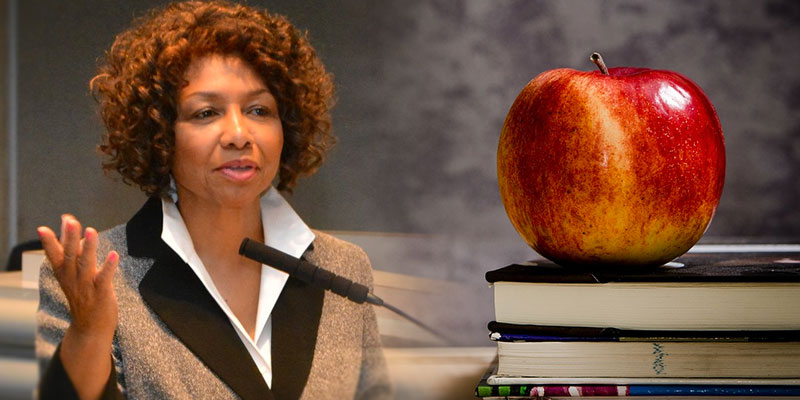 Alabama Democrats have a sordid history on school attendance. We all know about then-Governor George Wallace famously standing in the doorway at the University of Alabama as he attempted to keep black students from attending. Today's Alabama Democrats obviously don't fall too far from that poisonous tree, only when they stand in front of the schoolhouse door today, they want to keep the students in the troubled school system. Jefferson County State Senator Linda Coleman-Madison (D-Birmingham) has proposed a bill that would hinder local municipalities' attempts to form their own school systems.
"Under existing law, any incorporated municipality in the state with a population of 5,000 or more may establish a city board of education. This bill would increase the minimum population requirement from 5,000 to 25,000."
Why this matters: Local governments that wish to create their own school districts, and have the means to do so, should be able to work toward that end. If a school district is clearly not performing to the wishes of the parents and citizens it serves they should have options and the legislature shouldn't be standing in the schoolhouse door making it harder for the kids to get out.
The details:
— No municipality that is happy with the status quo will attempt to leave a school system.
— Senator Coleman-Madison's bill is a direct response to the city of Gardendale attempting to leave the Jefferson County School district.
— She has cited the economic impact that such a move would have on the larger Jefferson County School District, but that indicates Gardendale residents may not be getting the best bang for their bucks.
— SB44 also erects another hurdle for a new school system by requiring the "State Department of Education to determine the financial capability of a city to sustain a school system before the city could establish a city school system."
Dale Jackson hosts a daily radio show from 7-11 a.m. on NewsTalk 770 AM/92.5 FM WVNN and a weekly television show, "Guerrilla Politics," on WAAY-TV, both in North Alabama. Follow him @TheDaleJackson.