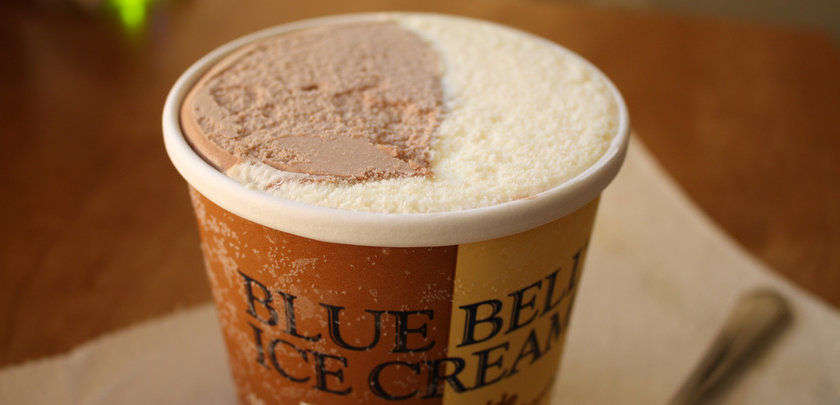 SYLACAUGA, Ala. — The Blue Bell Ice Cream factory in Sylacauga, Alabama has joined the list of other facilities in the company to issue a voluntary recall for all products sold because of a possible health risk found in half gallon containers of Chocolate Chip Cookie Dough ice cream produced on March 17 and March 27.
The Texas-based creamery's CEO Paul Kruse issued a video statement Monday, saying the company is "heartbroken over this situation, and apologize to all of our loyal Blue Bell fans and customers."
According to a statement accompanying the recall, Blue Bell's products "…have the potential to be contaminated with Listeria monocytogenes, an organism which can cause serious and sometimes fatal infections in young children, frail or elderly people, and others with weakened immune systems. Although healthy individuals may suffer only short-term symptoms such as high fever, severe headaches, stiffness, nausea, abdominal pain and diarrhea, Listeria infection can cause miscarriages and stillbirths among pregnant women."
The company has reportedly found evidence of the bacteria in different products and at different facilities.
Supermarkets across the country have been instructed to pull Blue Bell products from their shelves. If you have any Blue Bell Ice Cream, sherbet, frozen yogurt, or frozen snacks in your freezer, they may be returned to the grocery store where they were purchased for a full refund.
The recall is the first in Blue Bell's century-long history, and the company has vowed to make it right.
"Ice cream is a joy and a pleasure to eat," Kruse said in the video statement. "It certainly is for me, and I do it every day, and it should never be a cause for concern. And for that, we do apologize, and we're going to get it right."
---
Like this article? Hate it? Follow me and let me know how you feel on Twitter!

— Elizabeth BeShears (@LizEBeesh) January 21, 2015